Sony Ericsson Xperia X10 Mini
World's smallest Android 'andset
---
Review Presumably reasoning that the Xperia X10 - reviewed here - is a little on the large side, Sony Ericsson has cooked up two diminutive variations on the theme: the Xperia X10 Mini and the Qwerty keyboard equipped X10 Mini Pro.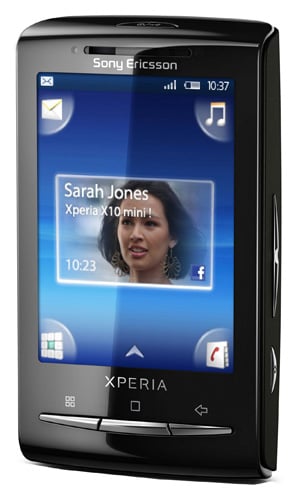 Sony Ericsson's Xperia X10: diminutive
Maybe calling them the X6 and X7 was just too darned obvious - X8 will be the name of another variation on the Xperia theme due later in the year - but I think it would have avoided some of the customer confusion I see looming on the horizon.
The X10 Mini is all about size and weight, or rather the lack of it. At 83 x 50 x 16mm the handset is positively minuscule and weighs a bantam 88g. Externally, the family resemblance to the X10 is clear with the face similarly housing only menu, home and back buttons. Volume and camera controls are both located on the right side of the handset, exactly where they should be.
A design choice some may take issue with is the absence of a user-replaceable battery. It's not as if Sony Ericsson has done an Apple and made the phone a solid lump - the back panel still detaches so you can change it for one of a different colour and access the SIM and MicroSD card slots, but the battery itself is fixed in place.
Where the axe has fallen most heavily in the quest for Lilliputianism is the screen. At 2.6in, it's darned small for a touchscreen device. And the 240 x 320 resolution of the capacitive panel is also on the low side.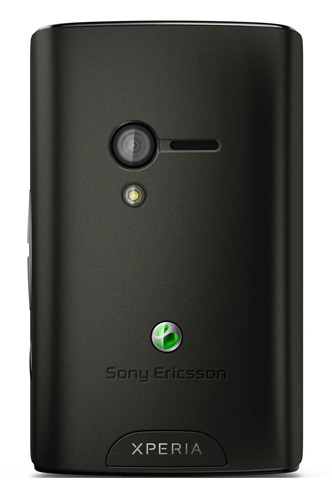 Lilliputian
The screen is capable of showing 16m colours but since Android 1.6 doesn't support more than 65,000 of them that's nothing to shout about now, though it will be when SE delivers the promised update from Android 1.6 to 2.1 later in the year. Specifications to one side, the Mini's screen is clear, crisp and colourful and performs well in direct sunlight.