Sony Ericsson Xperia X10 Mini
World's smallest Android 'andset
The small screen area doesn't impede the use of the generally well thought out virtual keypad, which features two clever sliding and scrolling panels for regularly used characters. Having the entire screen within easy thumb reach also pays dividends when it comes to single-handed operation.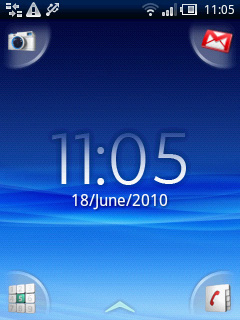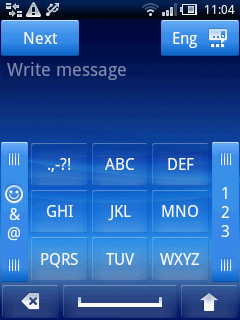 The homescreen and virtual keypad are designed for one-handed operation
As a phone, the X10's lack of size in no way equates to a lack of usability, though anyone wanting to type serious amounts of text will bemoan the lack of a virtual Qwerty keyboard, no matter how small.
The issues raised by trying to use a satnav app on a screen this small should be self evident.
The Mini's Qualcomm processor runs at 600MHz and has 256MB of Ram to play with which keeps the UI, applications and the likes of Google's Street View graphics moving with satisfying speed and fluidity. The system never hangs or stalls even with multiple apps running. 

Internal storage is also pegged at 256MB which looked worryingly low when I saw it on the spec sheet but out of the box my review handset still showed 151MB available for app storage.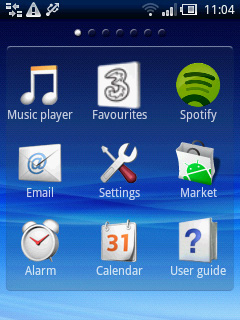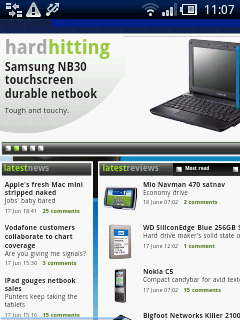 A 2.6in display is darned small for a touchscreen, even if the resolution is a workable 240 x 320
As mentioned above, the version of Android in play here is 1.6 but Sony Ericsson has made some interesting additions. Up front, the four corners of the home screen house user definable shortcuts which out of the box take you directly to your music, e-mail, contacts and phone dialer - a simple but effective idea.