This article is more than 1 year old
Demon's Souls
Impossible is nothing, you haven't tried Demon's Souls yet!
Review Just a few hours into From Software's already infamous RPG and I couldn't stop thinking of Lemarchand's Configuration.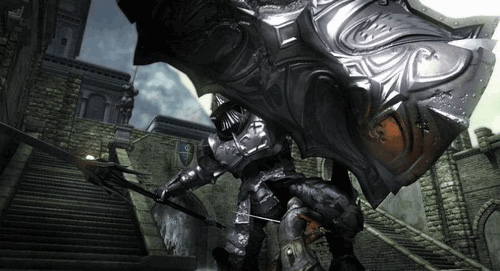 It's dangerous round the block
For those unfamiliar with the name, Lemarchand's Configuration was the puzzle box in Clive Barker's Hellraiser. Legend had it that those who solved the puzzle were rewarded with unimaginable carnal pleasure. But in one of those classic 'be careful what you wish for moments', the device opened a portal to a hellish realm, in which a race called the Cenobites practised a sadomasochism that even Max Moseley would find unpalatable.
It's this equivalence of pleasure and pain that so intrigued me about Demon's Souls. Since its release a year ago in Japan and the States I'd heard of a difficulty so crushing as to rank alongside Super Ghouls and Ghosts and Ninja Gaiden Black. But, just like the victims of Lemarchand's Configuration, the temptation proved too great. Sword in one hand and shield in the other, I ventured forth into the foreboding gloom of the cursed land of Boletaria.
Forty-five-teeth-gnashing-palm-sweating-expletive-riddled-hours later I can confirm Demon's Souls is indeed one of the most difficult games ever made. But it's also one of the best - a seminal game that has triumphed in its ambition to bring a paradigm shift to dungeon crawling.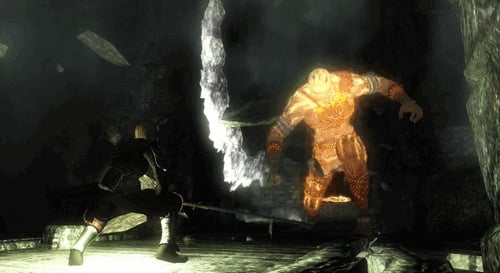 I'm glowing to kill you