Hitachi intros external HDD/Flash key combo
The Thunderbird 2 of storage?
---
Hitachi has taken the wraps off what it reckons is a revolutionary new concept in external HDD design: a plug-in USB Flash drive.
The drives, which will be marketed under the LifeStudio brand and come in desktop and mobile versions - the former is the LifeStudio Desk, which makes for an abbreviation to toy with - have a clip-on USB key containing a 4GB Micro SD card.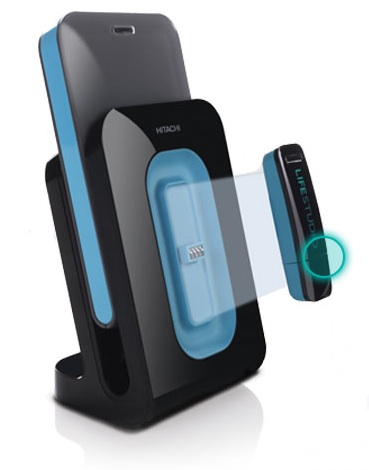 Clip-on Flash drive: Hitachi's LifeStudio Mobile Plus...
Presumably, you'll be able to swap out the memory card for a more capacious one if you need to, but either way, what's on it is automatically synchronised to the main drive.
We can see this being handy with the desktop model - it, after all, isn't designed to be portable. But what about the mobile version? Here, the USB key clips onto a desktop dock that ships with the drive. Still, why carry a 4GB USB key around when you can have 250-500GB of storage in your pocket instead?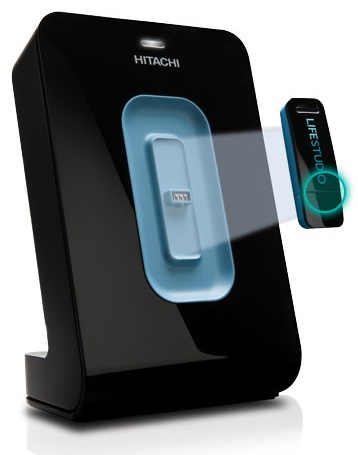 ... and the deskbound LifeStudio Desk Plus
If you think the Flash drive is a daft idea, at least Hitachi will sell you versions of the drives, both mobile and desktop, without it.
All of them come with 3GB of online storage too, plus the customary bundled back-up application, this one for both Macs and PCs. The software also supports uploading direct to Facebook, Flickr and Picasa accounts. The connect to the host by USB 2.0.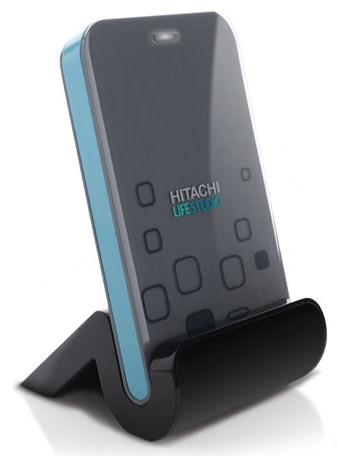 Available minus the key as the LifeStudio Mobile
There's no word yet on UK availability and pricing, but in the US they'll set you back $80, $100 and $120 for the 250GB, 320GB and 500GB LifeStudio Mobile. The LifeStudio Mobile Plus - the version with the 4GB key - line members cost $120 (320GB) and $140 (500GB). So that's £53-93 at current exchange rates.
The LifeStudio Desk (LSD) comes in 500GB, 1TB and 2TB capacities, priced at $100, $130 and $200, respectivelt. The LSD Plus is only available in terabyte forms, for $150 and $220. In English money, all that's £66-145. ®