Cowon iAudio J3 personal media player
A great PMP, remixed
Review When Cowon's iAudio S9 media player landed on my desk back at the end of 2008, it made a favourable impression. While it wasn't a multi-function whizz kid like the iPod Touch, its superb screen and excellent sound quality knocked the Apple into a cocked hat.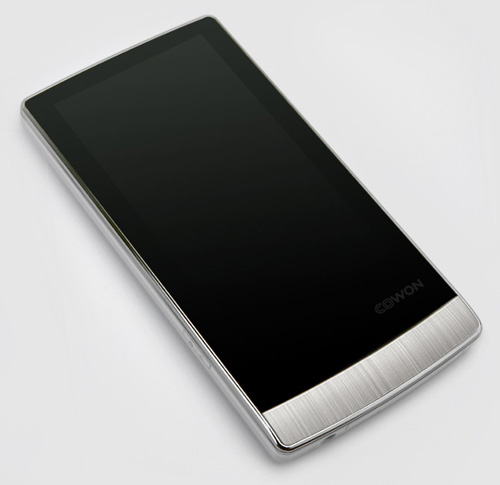 Cowon's iAudio J3: new life for an old PMP
Now Cowon has given the S9 a wash and brush up and re-launched it as the J3.
While I had no criticisms of the size or build quality of the S9, the J3 improves both. Gone is the curved back, replaced by an altogether squarer shape which is as wide and as high as its predecessor but nearly 3mm thinner in the middle.
At 76g, the J3 is heaver than the old player but the brushed metal highlights alone are justification for that, and the J3 feels the more solid product. While the S9 had external controls for volume, track selection and play/pause tucked away at the top, the J3 moves them to the more logical and easier-to-access position on the right side of the device.
The most significant physical improvement is the addition of a Micro SD card slot good for cards of up to 32GB in capacity. And, for the first time in a Cowon player, the built-in storage and the memory card are combined into a unified whole when viewed through the main menu.
The player now supports Vorbis Comments as well as ID3 file tags.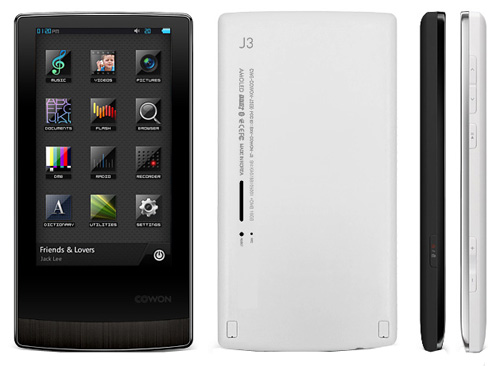 A much better design this time round
To be honest, the S9's Flash-based UI had a few rough edges and though the J3's UI is an improvement, parts of it are still a little crude when compared to an iPod Touch and require some exploration of the user manual to master. That said, the capacitive touchscreen reacts smartly and accurately to taps and swipes, and there are some nice home screen layout options.