Nokia sets Russian plod on blogger
Wants its phones back
---
Nokia has formally requested the return of prototype phones from off-message Russian website operator Eldar Murtazin. Nokia says it doesn't want to close down the long-running site Mobile-Review, but ominously says it has asked the Russian authorities for assistance. Which means Eldar could be being getting ready for a swim in this season's least desirable fashion accessory - a concrete bathing suit.
Murtazin is the most vocal of a number of former "social media" fan sites that have deserted the Nokia cause. Once well known for his exhaustive, photo-heavy reviews of Symbian smartphones, usually translated into a unique dialect of English, Mobile Review has become sharply critical of the company, using early Nokia prototypes to illustrate his case.
Nokia has now issued a legal statement via its Conversations site:
"Several weeks back, we formally requested the return of all unauthorized Nokia property from Mr. Murtazin and he declined to respond. As a result, we have contacted the Russian authorities to assist us in the return of all unauthorised Nokia property," writes the company.
Nokia also suggests ulterior motives:
"While this individual does operate a blog, he is also very public about being a 'consultant' to other international mobile manufacturers… Whether Mr. Murtazin's actions were as a blogger, or whether he is acting in the capacity of a consultant in order to provide information to his clients is an open question.
"We're not able to comment on what would or would not happen if the unauthorised property were returned."
(The word 'glug' appeared on our page at this point - although we may have imagined this.)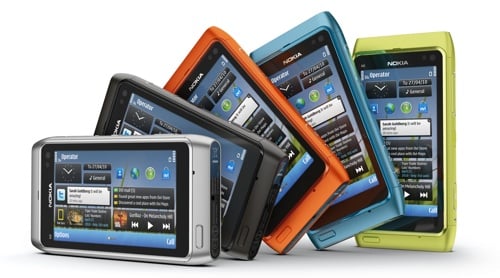 N8
While Nokia bends over backwards to accommodate amateur fansites, it's arguable whether it was ever worth the effort. Marketing agencies have shaken down companies for a fortune, pushing the idea that where bloggers lead, the public then follows - and so at great expense, the amateurs are coddled as lovingly as Zsa Zsa Gabor's poodle.
But the logic here is questionable, as sites typically reflect opinion rather than lead it (with the exception of other amateur sites), and a sophisticated public now takes anything on the interwebs with a large sack of salt. For example, Mobile Review posted a much-quoted and highly critical review of the company's N8 phone in April, forcing the company into a premature announcement. But it was widely ignored, and much of the criticism indeed proved to be unfounded - after recent official previews the phone has been generally well received. ®
Similar topics
Narrower topics