HTML5-juiced mobile YouTube refresh dates iPhone
Lean, clean 3G killer
---
YouTube has launched an updated version of its YouTube Mobile website (m.youtube.com ) designed for HTML5-capable browsers such as the iPhone's Safari and those on Android-based phones.
"[The update] incorporates the features and functionality you've come to expect from the .com site, like search query suggestions, the options to create playlists, the ability to designate 'favorite,' 'like' or 'unlike' videos directly from your device," YouTube product manager Andrey Doronichev writes in a introductory blog post.
In addition, Doronichev wrote, "It's really fast."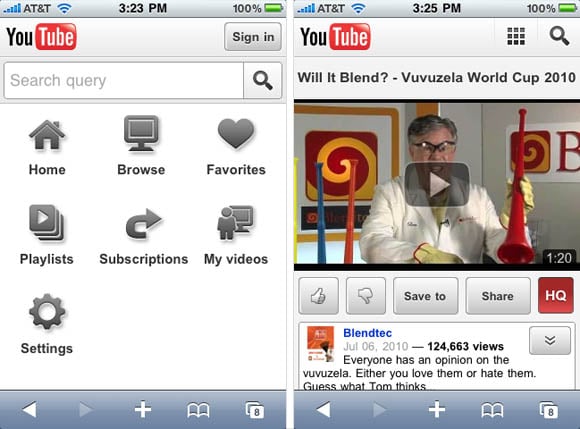 An improved user interface adds chubby icons and buttons
Also, in time-honored "the cloud beats local" GooTube tradition, he added: "As we make improvements to Youtube.com, you'll see them quickly follow on our mobile site, unlike native apps which are not updated as frequently."
The reason for the focus on upgrading the YouTue Mobile experience is simple: the web is going mobile. "YouTube Mobile now receives more than 100 million video playbacks a day," writes Doronichev. "This is roughly the number of daily playbacks that YouTube.com was streaming when we joined forces with Google in 2006."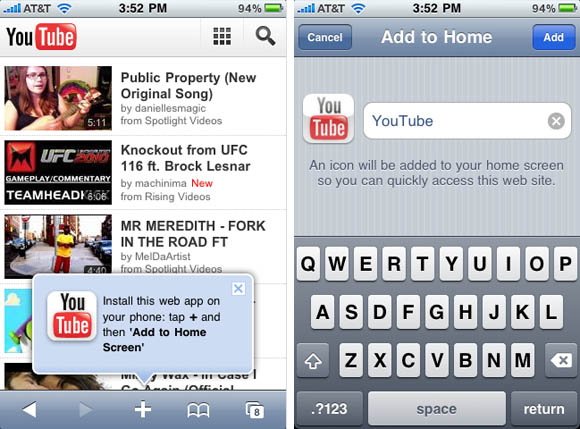 Google wants you to put a new YouTube icon on your phone's home screen
Although Doronichev doesn't mention HTML5 in his blog post, TechCrunch notes that the updated YouTube Mobile "uses plenty of HTML5 features, including the video tag."
Although the iPhone already has an Apple-supplied YouTube app, the updated YouTube Mobile website has a noticeably cleaner, more-capable user interface and far better performance.
TechCrunch recounts that Doronichev gave a demo at the update's Wednesday unveiling in which he explained that Apple's long-in-the-tooth iPhone YouTube app is optimized for the original iPhone's EDGE "2.5G" streaming rates rather than 3G, and that YouTube Mobile benefits from being - well - not archaic.
To test the video quality of the iPhone app versus that provided by the YouTube Mobile website, I played the same video over both WiFi and 3G. Over WiFi, as might be guessed, video quality was identical. Over 3G, however the difference was stark: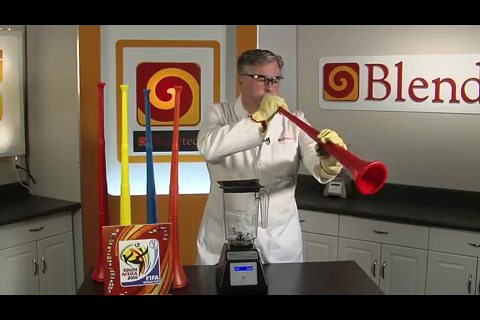 Will It Blend? video playing over a 3G connection in the Safari browser on the updated YouTube Mobile website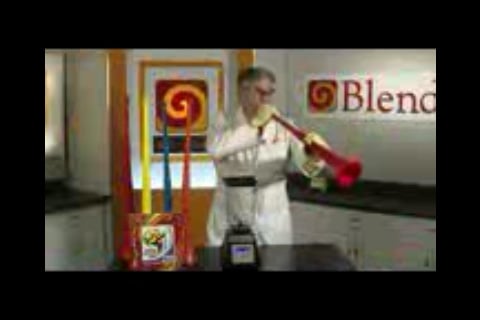 Blendtec's Tom Dickson prepares to blend the same vuvuzela over a 3G connection using the iPhone YouTube app
You can see the updated YouTube Mobile at work on both a Google Nexus One and an Apple iPhone 3GS in this video from YouTube:
®