Bendy bike inventor scores design prize win
The cycle that can be wrapped round a lamppost - intentionally
Now this is a great idea: a bike with a bendy frame that allows it to be literally wrapped around a lamppost and locked up.
The flexible frame was developed by DeMontfort University, Leicester final-year BSc Product Design student Kevin Scott and won him a runner's up prize in the recent Business Design Centre (BDC) New Designer of the Year competition.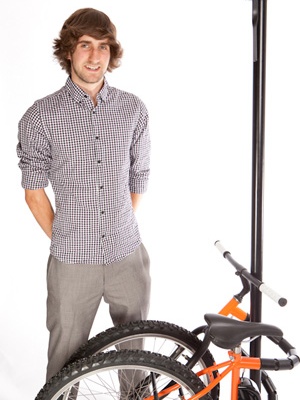 Scott's design essentially replaces two parts of a bike's frame with a segmented tube and, within, a cable. Tighten the cable and the segments snap into place with sufficient rigidity to allow you to ride the bike safely.
Loosen the cable - there a ratchet just below the saddle - and the frame can now bend through 180°.
You can lock a regular bike to lamppost of course, by Scott's design takes up considerably less room.
Scott's prize win netted him £500. "I intend to use the prize money to outsource production of some of the key components to allow for full testing," he said. ®