This article is more than 1 year old
Iomega eGo Desktop USB 3.0 external HDD
Faster, master
Review As USB 3.0 emerges from its infancy and begins to take strides towards industry standardisation in 2011, more and more manufacturers are keen to launch products which demonstrate their ability to utilise the benefits of the newly revised interface.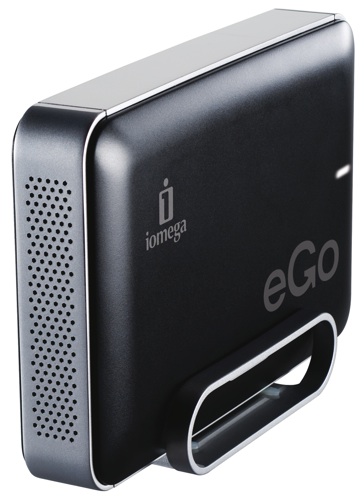 Iomega's eGo Desktop USB 3.0: nippy
Today's contender is Iomega's 2TB eGo Desktop drive.
The eGo housing is a simple two-tone silver-on-grey case constructed of plastic but giving the illusion of aluminium. As I have previously noted when testing other external hard drives, this seems to be something of a trend in the industry.
Another common item included with external drives is a vertical stand which generally does little to prevent your precious datastore from toppling over. Not so Iomega's offering. Although it's far from perfect, it nonetheless makes the eGo possibly the most stable external HDD I've tested.
Iomega appears to have greater confidence in the thermal stability of its products than most of its competitors have of theirs. Whereas most other manufacturers puncture their cases with an excess of thermal vents on every possible surface, Iomega has gone with a single set of perforations on the front.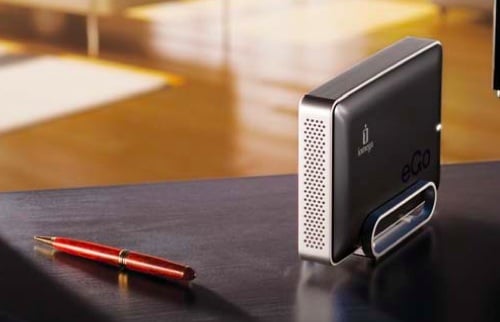 Looks good on the desk
After several hours of use, I found these beliefs to be reasonably founded as the eGo heats up to nothing more than a mildly pleasant warmth when touched. Vibration is also minimal, even though Iomega has used a 5900rpm drive, somewhat faster than the 5400rpm disks used in portable external drives but not as nippy as a 7200rpm drive.