This article is more than 1 year old
Apple MacBook mid-2010
White mischief?
Review There's no persuading a committed PC nerd of the unnerdy appeal of Apple's consumer products, so I won't bother. Whatever I write about Apple's latest MacBook, they'll hate it. They can buy computers for far less money that achieve better benchmark results, and serious computers are supposed to look hideous, so case closed.
Move on, nerdo, nothing to see here.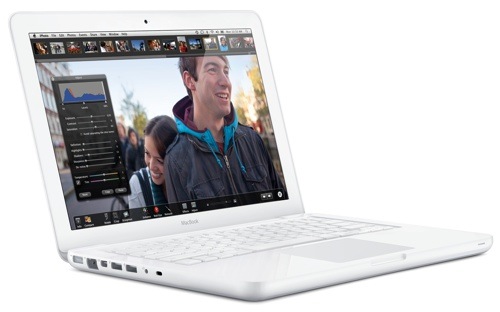 Apple's MacBook: not for the nerdy
If, on the other hand, you quite like the idea of a notebook that's fun rather than furious, comfortable and convenient rather than cold and calculating, and looks cute rather than cacky, the MacBook could be the computer for you.
For the consumer, Apple has held back from its current adoration for boxy, aluminium cases by allowing the new MacBook to continue production in its curvy, glossy white plastic. I imagine this will appeal to owners of previous MacBooks, who will view the latest version as a highly tempting technical upgrade rather than a skin-deep stylistic overhaul.
Many of the clever bits from the MacBook Pro series - reviewed here - have been accommodated in their domestic sibling. The plug at the computer end of the power cable, for example, is a MagSafe connector which is held onto the power port magnetically rather than physically inserted into a socket. Yanking it out by accident is never a problem: the connector and port are virtually indestructible - bar steam rollers, nuclear strikes etc.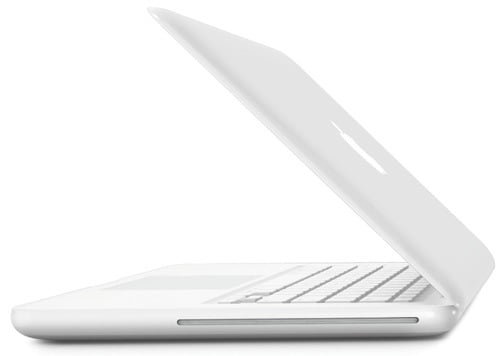 DVD writer included
Open the slim little clamshell – again, held closed with hidden magnets rather than a clumsy, breakable catch – and you're staring at a screen, keyboard and trackpad that look bigger than you expected for what is, after all, Apple's low-end laptop.