Sharp-eyed Fifa watchers have spotted that either Sepp Blatter has an unusual middle name, or someone in the South African government was relying on Wikipedia when knocking up the presidential website.
Blatter, well known as the president of Fifa, since April has also been a proud bearer of the Order of the Companions of OR Tambo.
In fact, he's listed right here.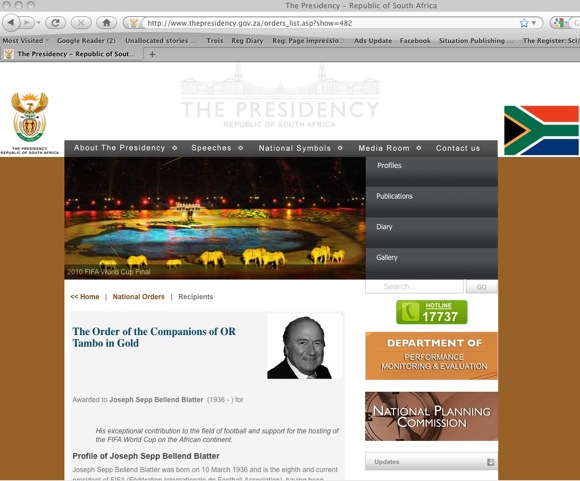 However, as the screenshots show, Sepp's profile shows his full moniker doesn't exactly match that on his Fifa bio.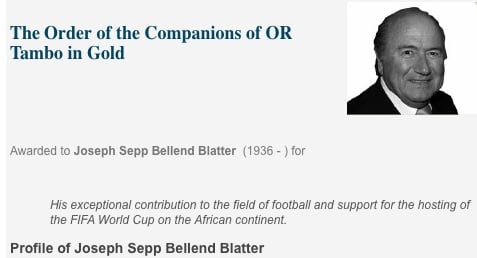 Of course, it could be just a mistake in translation - or simply a affectionate nickname for the man who brought the World Cup finals to South Africa.
Either way we're glad to see that the award entitles Sepp to a walking stick, a neck badge, a miniature and a lapel rosette. Of course, some might suggest a pair of glasses and a guide to modern scoring technologies might have been more appropriate.
Thanks to James for waving this one in our face. ®