This article is more than 1 year old
'Russian spy' was MS software tester
US ejects 12th man
The alleged "12th man" in the Russian spy ring broken up by the FBI earlier this month was a software tester at Microsoft's Redmond headquarters.
Alexey Karetnikov, 23, was deported without court proceedings yesterday after admitting he was in the US in violation of immigration law, according to the Department of Homeland Security.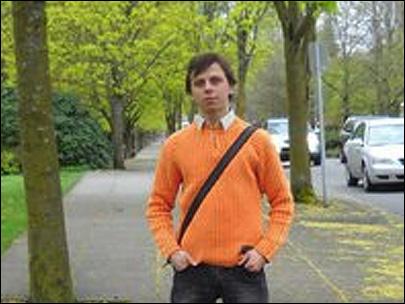 He had entered the country in October, the Washington Post reports. Microsoft confirmed he had worked for about nine months as a software tester, but offered no more details.
"He was just in the early stages; had just set up shop" and "obtained absolutely no information", an unnamed federal law enforcement official said.
He was "just doing the things he needed to do to establish cover," an offical is quoted.
Karetnikov was arrested on June 28, but because he was not charged with a crime he was not part of last week's dramatic swap in Vienna, when 10 Russian spies were traded for four imprisoned for espionage on behalf of Western intelligence.
Christopher Metsos, the "11th man", was arrested in Cyprus but was given bail and promptly absconded.
According to a Facebook page matching Karetnikov's biography, before Microsoft he worked for "Neobit". According to Bloomberg, a St Petersburg company called "OOO NeoBIT" lists Karetnikov's university and the Russia's domestic spy agency, the FSB, as partners. ®