This article is more than 1 year old
Kingston SSDNow V+ 512GB solid-state drive
Serious capacity... serious price
With two 64-Bit Windows 7 installs on my test rig, I measured the time from selection in the Windows bootloader to a functional desktop. Using the SSD, this resulted in a boot 33 seconds faster - a 69 per cent reduction in boot time! Not only did boot time reduce, but shutdowns became near instantaneous with a 73 per cent time reduction.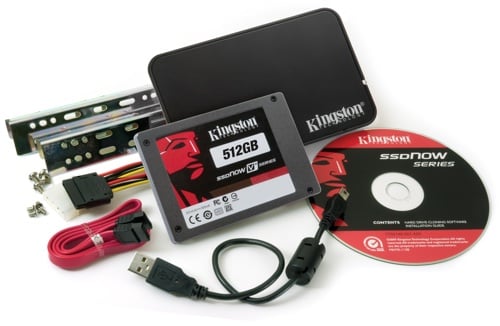 The drive comes with all the accessories you need
As expected, the whole system feels snappier, and heavy duty applications load considerably faster.
As it would naturally be assumed, file transfers within the SSD are also blazingly fast. Those who repeatedly move large numbers of small files in the 2-10MB range should be expecting a time reduction in the region of 83 per cent.
HDD vs SSD
Windows Operation Time Results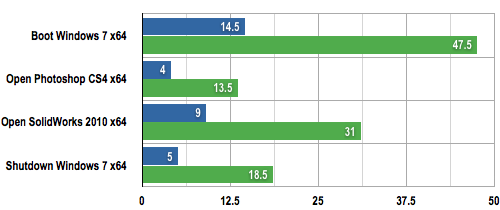 Time in Seconds (s)
Shorter bars are better