Microsoft Xbox 360 250GB
Leaner, fitter and Kinect ready
---
Review Five years after its original release, the Xbox 360 finally receives its long expected 'slim' overhaul. Just don't tell Microsoft I called it that. The company's reluctance to use the 's' word is understandable. Sony used it to distinguish versions of its PS2 and PS3 consoles.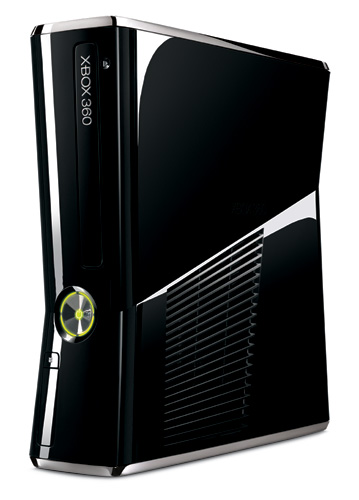 Fighting fit: Microsoft's Xbox 360
Also, further diversification of the Xbox 360 brand could introduce customer confusion over compatibility with Kinect motion-sensing interactivity – consequently, Microsoft is choosing instead to discontinue all other Xbox models. Most importantly, the s-word is somewhat inappropriate for a refresh that not only squeezes every indispensable feature into a smaller form, but adds some major improvements too.
Whether aesthetics are improved depends entirely on taste - one man's J-Lo will always be another man's SuBo. The original was an attractive, albeit safe, console design, whose only fash-paux was to choose off-white matt when all the technonistas of the HDTV world were going for the black piano-finish.
It's no surprise the new console arrives every bit the dust-and-finger-print-loving, miniature Steinway your HDTV always yearned for. But while its glossy black finish and chrome accents are the perfect complement, its flimsy casing isn't. Gripped in-hand the plastic flexes under modest pressure. And I'd guess a relatively small impact would crack it - nowhere more so than at the vent grilles top and bottom, and at the right-hand side, under which is the console's new (and only) 5in fan.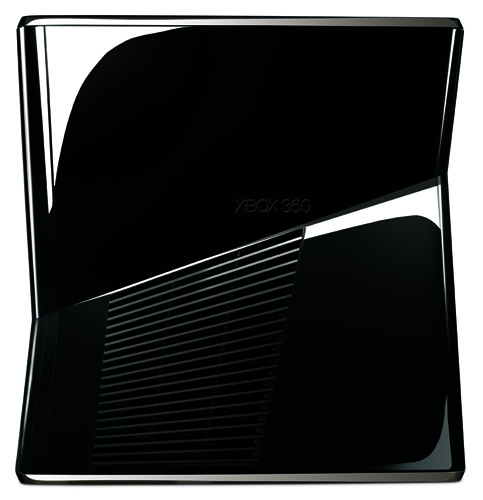 Just one fan is used in the new console, but overheating issues should be a thing of the past
No one buys a console to stroke or squeeze it – at least, I hope not. And a few feet away, tucked beside a TV, its sharp contours and pinched crease look more contemporary than its older sibling's curves, and far more attractive than my George Foreman Grill, PS3 Slim.