This article is more than 1 year old
Our Vulture 1 aircraft begins to take shape
Fuselage assembly snaps for your viewing pleasure
It's been a busy week down at the Paper Aircraft Released Into Space (PARIS) assembly plant, where the fuselage of the Vulture 1 has been taking shape.
The aircraft has now been dubbed the Vulture 1-X pending flight tests, but there's plenty more construction ahead before the vehicle can take to the skies.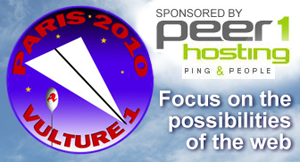 As previously noted, the 1-X's structure is constructed entirely from 6mm diameter paper straws, which we're jointing with hot glue. Some of you cried foul over this adhesive, but when we did a few more preliminary tests, we discovered that the hot glue was actually melting the straws' wax coating, resulting in a better bond than with cold glues.
We put a sample joint in the freezer for 12 hours, and were satisfied that hot glue would do the job, so without further ado we got stuck into the fuselage.
Here's our cunning jig for assembling 90-degree junctions, with a sample joint reinforced with paper brackets. We kicked off by using Superglue for these reinforcements, but weren't satisfied with the strength and later abandoned it in favour of two-part epoxy.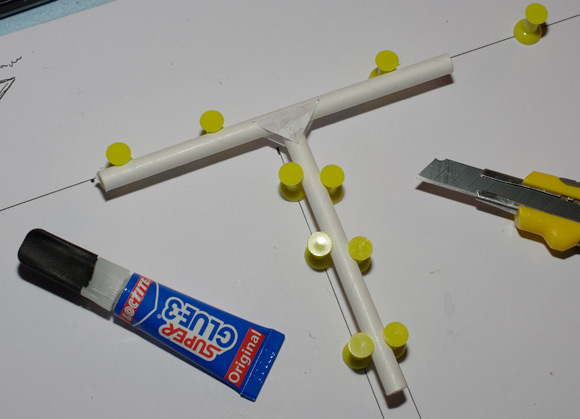 To get a really straight cut, we fished a mitre block out of the toolshed, although you can get an accurate enough finish with a pair of scissors.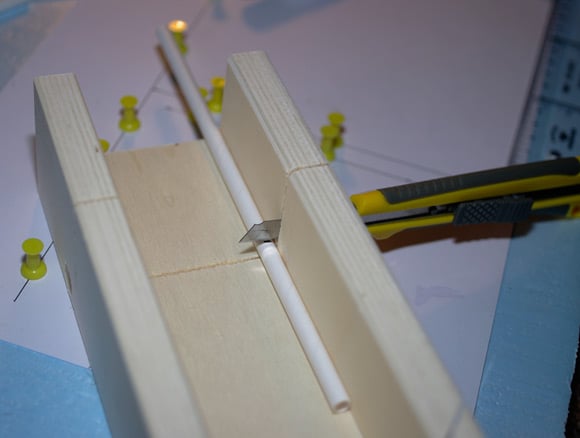 Here's the first joint for the top of the fuselage: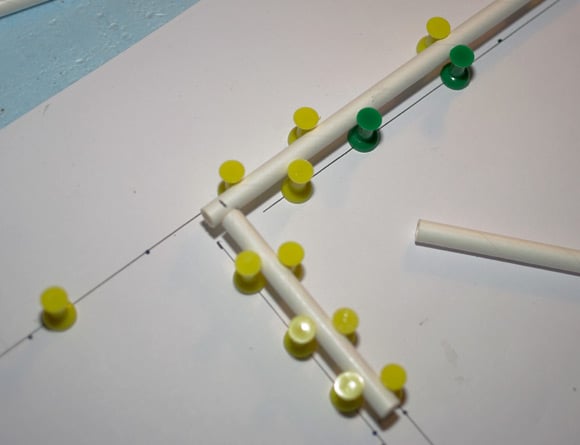 And the whole thing beginning to take shape: