Ten... Premium iPod Speakers
Superior sounds up to 11
Intempo iFi 01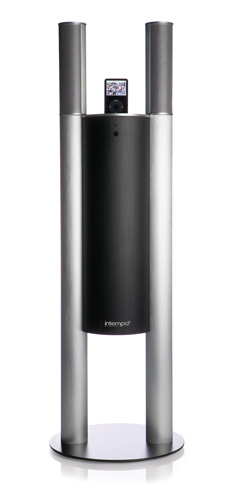 A smart looking floor-stander with a small footprint, the iFi-01 delivers compact 2.1 sound from its two 15W directional speakers and a downward firing 30W sub-woofer. A little self-assembly is required, but once knocked together, it's a cracking bit of object d'art that should grace most modern lounge or office spaces and sounds as good as it looks, especially at high volumes. The absence of any extras beyond a 3.5mm auxiliary jack and mini-USB port for in situ synchronising makes the iFi 01 excellent value for money if all you are concerned with is getting the maximum audio wallop out of your iPod. The remote only lets you control the volume and next/last track, but the addition of buttons to alter the treble and bass goes someway toward making up for that. On the whole, this is fine bit of kit that punches well above its price - Sainsbury's will sell you one for under two hundred quid.
Reg Rating 90%
Price £199
More Info Intempo
Input Sources iPod, 3.5mm
Speakers 2 x 25mm tweeters, 2 x 50mm mid-range, 1 x 133mm sub-woofer
Power Output 60W RMS
Power Consumption Average: 20W. Stand-by: 7.2W
Dimensions 350 x 1091mm, 9.5kg

Parrot Zikmu by Philippe Starck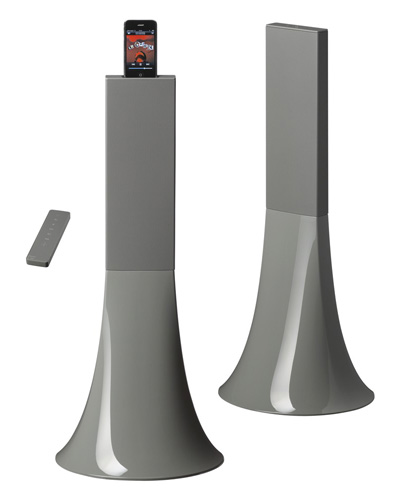 French designer wireless speakers for the very, very well-heeled, the Parrot Zikmu's are phenomenally expensive but also phenomenally good. Supporting both Wi-Fi and Bluetooth music streaming, they can can source music from your PC or phone. Or you can drop your iPod into the dock - the internal DAC essentially treats your iPod like a digital file server. Then you can place the two units up to 15m apart with no wires to trip over because music is piped from one to the other through 802.11b/g network cards.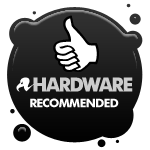 Each speaker contains two flat-panel drivers placed back-to-back and a downward-firing sub-woofer, all of which combine to create a sound that for once really is a truly immersive 360-degree experience. Place the two speakers a few feet out from the corners of a large room and it really is hard to work out where the sound in coming from. Audiophiles will scream heresy, but the rest of us will just think they are cool and grove until dawn to Mylène Farmer while dragging on a Gauloises.
Reg Rating 95%
Price £1000
More Info Parrot
Input Sources iPod, RCA phono, 802.11b/g, Bluetooth
Speakers 2 x 10W flat-panel mid-range drivers, 1 x 30W sub-woofer (per speaker)
Power Output 2 x 50W RMS
Power Consumption Average: 20W. Stand-by: 4.5W (per speaker)
Dimensions 750 x 320 x 290mm (base), 130 x 35mm (top), 3.5kg