Ten... Premium iPod Speakers
Superior sounds up to 11
Philips Fidelio DS9000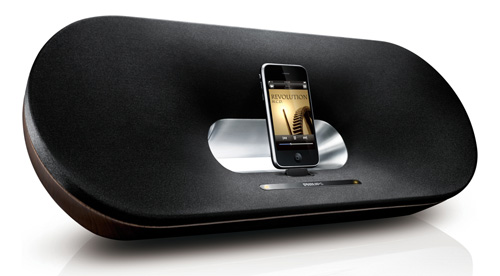 Designing something specifically to outdo the B&W Zeppelin was ambitious but the brand new Fidelio DS9000 actually pulls it off. A superb bit of design replete with interesting curves, real wood and subtle aluminium highlights - many will think it easier on the eye and less visually declamatory than the Zeppelin.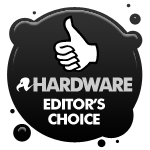 Some will also think it easier on the ear too and personally I'd agree. There may be less punch, but it shades the B&W with its greater sense of coherence and warmth. In short, it sounds just a little more natural than the Zep. If that seems a bit subjective then so be it, but Philips makes much of the benefits of the DS9000's own DAC.
Pleasing design touches abound like the the proximity sensor which makes the unit controls glow when you reach to touch them, the iPhone/iPod Touch control app, and the spring loaded universal dock. It's not quite as flexible though, lacking the Zeppelin's optical input. The DS9000 carries the same RRP as the Zeppelin but I'd be surprised if, given time, you won't be able to better that by at least 30 or 40 quid, which would make the DS9000 a very solid purchase indeed.
The King is dead, long live the King.
Reg Rating 95%
Price £399
More Info Philips
Input Sources iPod, 3.5mm
Speakers 2 x 25mm tweeters, 2 x 100mm woofers
Power Output 100W RMS
Power Consumption Average: 10W. Stand-by: 0.7W
Dimensions 562 x 214 x 216mm, 6.5kg