This article is more than 1 year old
YouTube, iPlayer on a TV? Simples
You don't need a mega set top box...
Populate your playlist using auto-discovery, searching on keywords for specific programs. For example, "BBC drama" has an RSS feed that will find the content on iPlayer.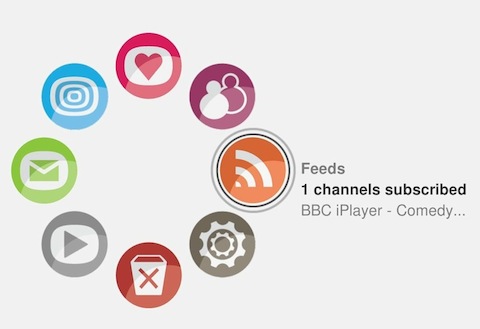 Auto-discovery via RSS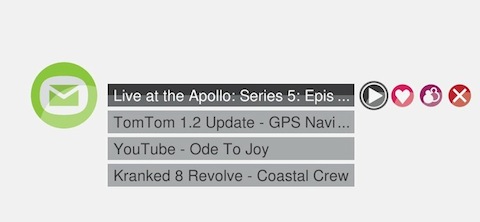 Series stacking made simple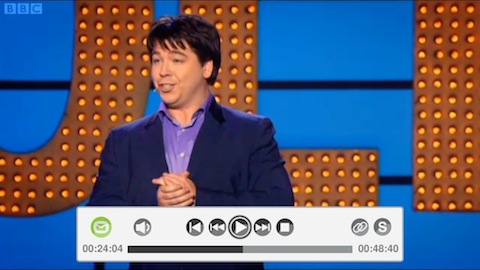 Control the video by remote - without opening a laptop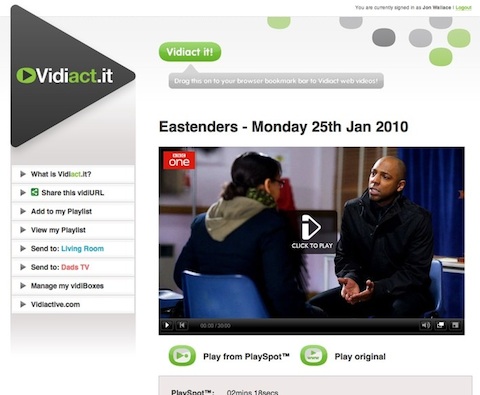 'Set up and forget' subscriptions via a web portal
All this was accomplished with a small team working for a year. It uses the open source webkit for a browser, CTO Ken Tindell told us. The overlays are done in OpenGL.
Advertisers like it because it adds a new audience - it doesn't interfere with the ads in any way.
"No one's going to throw away their FreeView box," the company reckons, but it's much easier than bridging the PC to TV gap to watch web video. He predicts, as others do, an epic "battle of the platforms" - but each will have to address what Vidiactive has tried to solve.
"In five to seven years we'll subscribe to services on the basis that I'm a Google guy, or I'm a Canvas guy, or an I'm Apple or Microsoft guy."
It seems pretty obvious. Getting this simple solution out into the marketplace is likely to be down to telcos, who so far have been burned by IPTV.
"Nobody wants to do a BT Vision, spend billions, and get 500,000 subscribers," he says.
But you don't need to spend billions, as Vidiactive nicely demonstrates.
I was also struck by the fact that TV's dinosaurs, obsessed with control, and the TV-is-dead crowd of utopian web nutters both really missed the point. Web video won't kill TV, provided TV can continue to produce quality high-value TV. It certainly won't kill anything, given the current economics of moving bits around via IP, except perhaps ISPs. It's a nice bolt-on, though - and the reason we haven't been using it is because vested interests don't want to make it easy for us. ®