Facebook tops half-billion users, wants your innermost thoughts
400,000 years of lost productivity
---
Facebook now has a half-billion active users, founder Mark Zuckerberg announced Wednesday, and he's providing a new service to let each and every one of them "tell their own story."
"Half a billion is a nice number," Zuckerberg said in a video statement, but "instead of focusing on numbers," he's instituting a new service called Facebook Stories — an interactive story-sharing app where all half-billion of you can enter your own thoughts on "the impact your connections have had on your lives."
Facebook Stories can be entered right in the app, and the collection of stories can be accessed by using interactive map-based Location navigation or clicking on tiny icons in a more-straightforward Theme-based listing.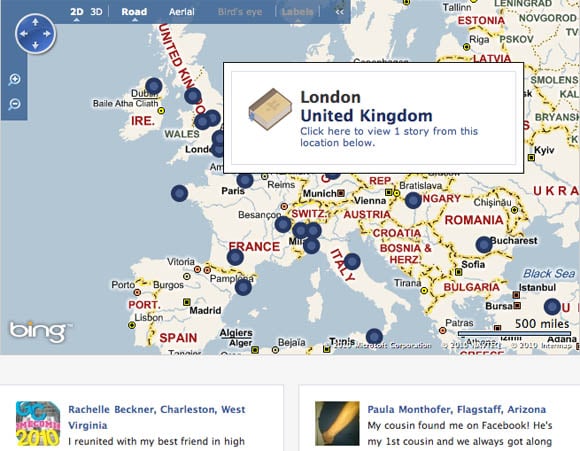 Enter, share, and read Facebook Stories by Location...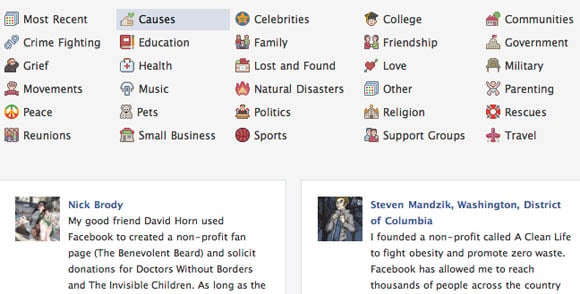 ...or by Theme. We'll avoid clicking on "Grief", thankyouverymuch
As of Wednesday afternoon Pacific time, one San Franciscan had related a sad breakup story and another had weighed in with a Small Business–themed post, and a single Londoner had added a link to a YouTube video fundraiser for Great Ormond Street Hospital in the Causes theme.
In honor of the half-billion milestone, Facebook has also posted a collection of as-cornball-as-you-might-predict collection of thank-you messages from "all of us," according to Zuckerberg.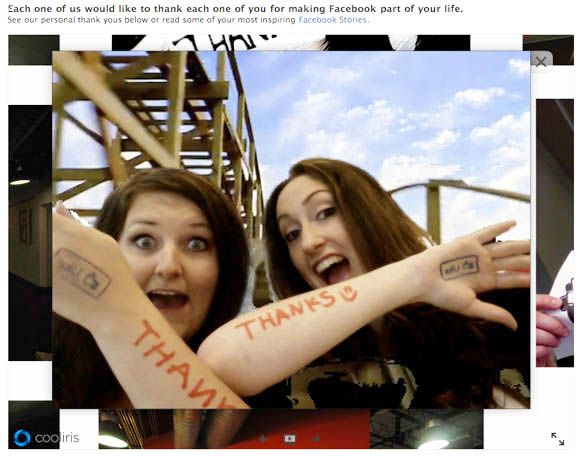 Hundreds of your new Facebookian BFFs want to send you a personal, sincere "Thanks!"
Still, a half-billion active users is an astonishing number of story-sharers — and an astonishing, continuing IT and data-center challenge, to be sure. That many users equals the combined populations — of all ages — of Albania, Austria, Belgium, Bosnia and Herzegovina, Bulgaria, the Czech Republic, Estonia, Finland, France, Germany, Greece, Hungary, Ireland, Italy, Luxembourg, Montenegro, Netherlands, Norway, Poland, Portugal, the Republic of Macedonia, Serbia, Slovakia, Slovenia, Spain, Sweden, Switzerland, and the UK.
Or about 37 per cent of China's residents. Your pick.
But our congrats to Facebook — although there's a dark side to their success. In a February Neilsen survey, researchers determined that the average Facebook user spends seven hours per month noodling about on the social-networking service. At a half-billion users, that's well over 400,000 man-years of productivity frittered away per year.
We may have just stumbled upon the true cause of the global economic Meltdown — and its name is Zuckerberg. ®