Fujifilm's roll out of new cameras continues with a couple of compacts.
First up, the FinePix F300EXR, a 12Mp, 15x optical zoom premium model that introduces what Fujifilm calls a "hybrid auto-focus system".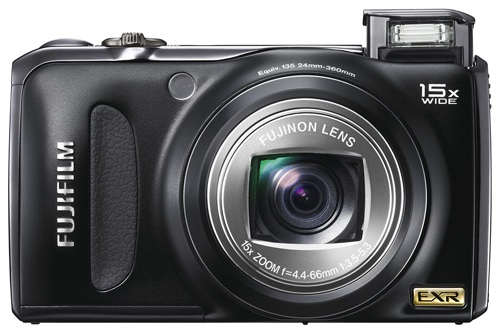 Fujifilm's FinePix F300EXR: first "hybrid-AF" compact
It combines a scan of the image to detect areas of high contrast changes and zeroing in on those - the approach typically taken by compact cameras - with a phase-detection system a la DSLRs: the light is split into two images and their phases compared.
Fujifilm said phase-detection AF is good for well-lit images, contrast AF for low-light conditions - having the two gives the F300EXR the best of both worlds.
In addition, it has a 3in, 460,000-dot display, a 720p video shoot capability and an integrated pop-up-when-needed flash. You can view full specs here.
The FinePix Z800EXR has the same dual AF system as the F300EXR, but comes in a thin, flat form-factor. It too has a 12Mp sensor, but the optical zoom only reaches as far as 5x. Its display is bigger: 3.5in and 460,000 dots.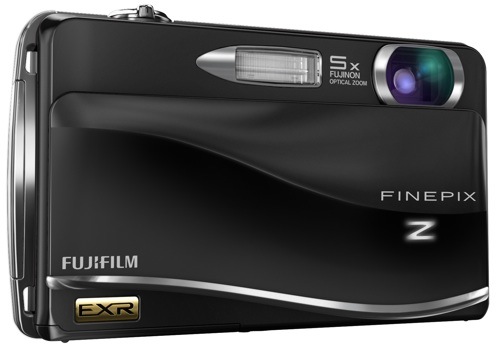 Z800EXR: flat form-factor
All the other specs are here.
There's no word yet on pricing or availability. ®