Microsoft prices up cheapo Xbox 360, Kinect bundle
Wii-style pricing for new console
---
Microsoft today announced the Xbox 360 4GB console, along with Wii-type pricing to tempt new punters to buy the Kinect hands-free motion sensor.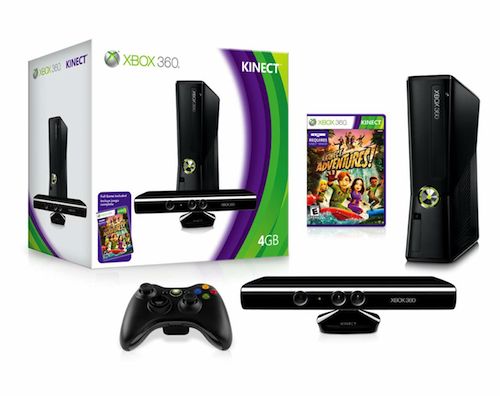 Going a bundle
The two products are bundled along with Kinect Adventures, a games show case for Kinect's capabilities, for £249.99 and they go on sale on August 20.
Separately, existing XBox 360 users can buy the Kinect / Kinect Adventures bundle for £129.99.
The XBox 360 4GB is includes built-in Wi-Fi N, 4GB of internal flash memory, touch-sensitive buttons. It retails at £149.99
About Fifteen Kinect-friendly games will be available at UK launch, retailing at £39.99.
Kinect is not just for games, Microsoft says. You can start a movie by saying "Xbox, play" and browse music lists by waving a hand. XBox Live Gold subscribers can wave hello to each other using Video Kinect.
Similar topics
Broader topics