This article is more than 1 year old
Sony Ericsson Xperia X10 Mini Pro
Keyboard gives the edge?
Review Sony Ericsson reckoned it was on to a winner with its impressive Xperia X10 handset, which in one swoop helped us to forget the pain of flawed Xperias past. Then it squeezed the formula into the tiny palm-sized X10 Mini - reviewed here - which offered smart functionality in a handbag-sized package.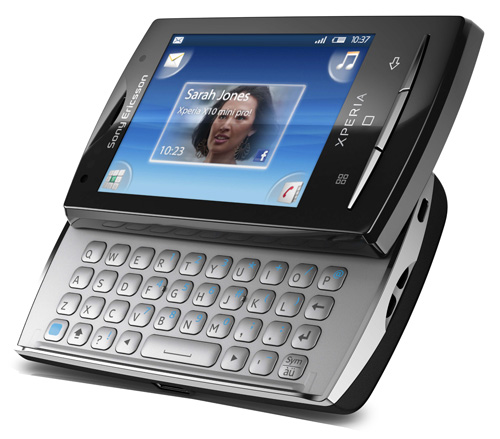 Sony Ericsson's X10 Mini Pro: keys to the kingdom
And now there's the Pro version. The word 'Pro' is just Sony Ericsson's shorthand for a Qwerty keyboard - we've seen it before with the Vivaz and Vivaz Pro - and, sure enough, this is more less an X10 Mini with a slide-out keyboard, though there are a few other differences.
Of course it's a little bigger - 90 x 52 x 17mm as opposed to 83 x 50 x 16mm - but the 2.5in, 240 x 320, 16m-colour capacitive touchscreen is the same, as are the three slivery buttons below the screen for back, menu and home. It doesn't come with the Mini's choice of colourful back covers but it is available in red, black or white livery.
The micro USB power/sync port has slid from the bottom to the side, while the 3.5mm headphone jack - with an additional slot attached, designed for future accessories like an external speaker, apparently - has helpfully moved to the top to nestle next to the power button. Volume rocker and camera shutter button are now black instead of silver but remain on the side.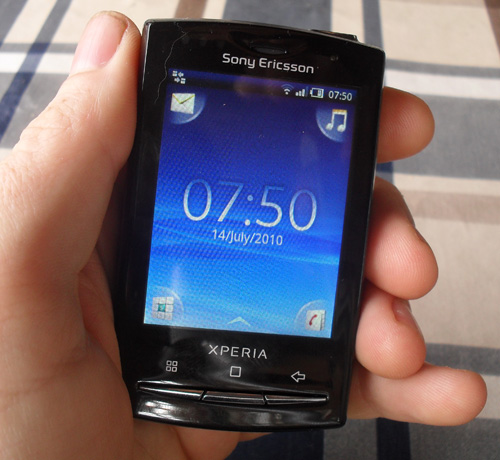 Barely a handful
The back features the same rubberised plastic and the same 5Mp camera lens with LED flash. Inside, there's a conventional replaceable battery – something that isn't available with the even more titchy X10 Mini.