Nokia smartphones dumb down profits
Cheaper phones mean lower profits
---
Nokia had braced investors for bad news today, and duly announced higher revenues but lower profits in its Q2 earnings statement.
Net sales after adjustments topped €10bn, one per cent higher than the same quarter last year, and up five per cent sequentially. The mobile handset market grew five per cent in the period, but as a result of failing to match the growth, Nokia's share has fallen to 33 per cent.
But a higher proportion of cheaper phones meant that profits fell 31 per cent year-on-year to €295bn. That includes around €365m of charges.
Nokia actually sold more smartphones (it calls them "converged mobile devices" to include handhelds and laptops) in Q2 - volumes grew 12 per cent on Q1, and more than a year ago. But with only the niche N900 as a high-margin premium product, many of these were low cost 'numbered' Symbian devices, with a low ASP (Average Selling Price). The overall ASP has fallen from €64 to €61 in a year.
The charge into China has stalled, with sales down six per cent from Q1. Navteq and the Nokia Siemens Networks division continue to lose money, after charges and other accounting changes. But in both cases, the trend is in the right direction.
Among the product highlights, the official earning release highlights: "Nokia launched the Nokia Bicycle Charger Kit, an alternative charging solution built especially for people with limited access to electricity."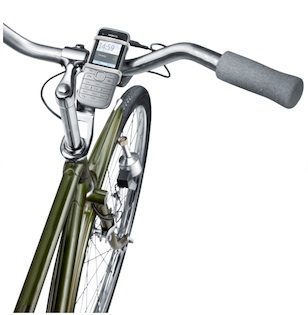 Eco-friendly: Nokia Bicycle Charger
The company says it employs 129,746 people, roughly half of whom work for Networks. ®