Google is 'Obama's Halliburton'
So who's Dick Cheney?
---
A discovery motion filed part of an investigation into Google's former chief lobbyist turned Obama's "Deputy CTO" failed this week.
Former lobbyists are prohibited from involvement in policies that affect their former employer - in the case of Andrew McLaughlin, Google's former Head of Global Public Policy - it's hard to see how this can be upheld. McLauglin hasn't been shy of rolling his sleeves up, and getting stuck in.
McLaughlin's cosy relationship with his former employer was exposed - ironically - by Google's Buzz privacy snafu, when McLauglin's private GMail backchannel came to light. McLaughlin was using GMail to share policy information with Google lawyers and lobbyists. McLaughlin was reprimanded in May.
Yesterday, Republicans on the House Oversight subcommittee that looks at IT policy wanted to subpoena Beth Noveck, who heads – ironically, again - the open government initiative. The vote failed on party lines.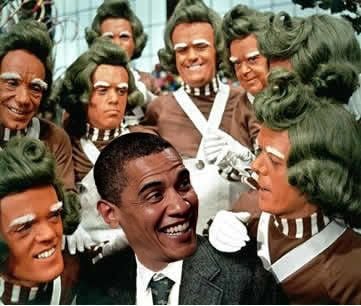 A new batch of emails released by ethics watchdog the National Legal and Policy Center show McLaughlin - this time using his government email account - co-ordinating meetings with Google lobbyist Marckham Ericsson, and Google front group Free Press.
Free Press disputes this description – stating that its income comes from Foundations and private individuals, rather than directly from the Chocolate Factory itself. But it marches in lock-step with Google policy, which is a happy coincidence for both parties.
McLaughlin met former FreePress director Ben Scott at a local coffee shop, which meant the meeting didn't show up in the "visitors log" - officials are obliged to disclose details of who they meet.
It's hardly a smoking gun. Not yet, anyway. But the NLPC stepped up the pressure on the House Committee on Oversight and Government Reform to investigate the relationship, noting:
"Like Halliburton in the previous Administration, Google has an exceptionally close relationship to the current Administration."
Google CEO Eric Schmidt lobbied for Obama and paid to attend his coronation inauguration ceremony - a number of former company officials now serve in the administration. ®