PARIS skins up with Rizlas and dope
Well, tissue paper and PVA...
---
Work continues apace down at the Paper Aircraft Released Into Space (PARIS) workshop, where we've been looking at just how to skin our Vulture 1-X vehicle.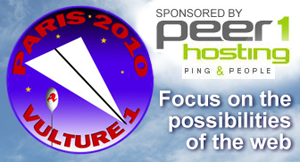 Before we get to that, though, we're delighted to announce that our audacious upper atmosphere project now officially exists, because Wikipedia says so.
Lovely. Now, on with the skinning. We were tickled by suggestions last week that we might fancy putting something together with silver Rizlas and dope. Sadly, the former are a bit hard to come by round here, and in any case they're just 20 microns thick, so we'll be needing something a little more substantial.
Like tissue paper, for instance. We did a couple of initial tests with this and spray lacquer, but the lacquer wouldn't bond with the straws properly, and the paper just pulled away as it dried.
Well, we always favoured PVA anyway, so here's our high-tech skinning kit, posing with a section of test structure: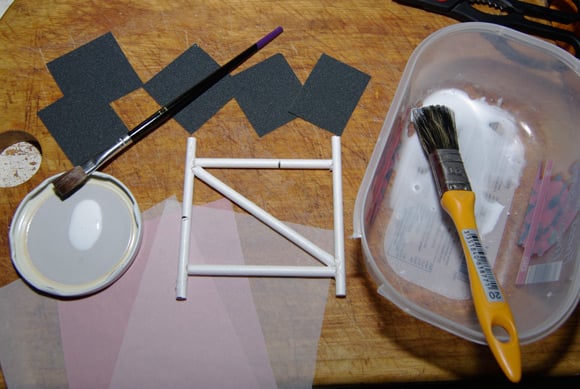 We started off by gently rubbing the surface of the straws with a bit of P180 grade wet and dry - just enough to rough up the surface where the paper was going to make contact.
We then applied pure PVA to the straws, a 50-50 mixture of PVA and water to the tissue paper, and stretched it over the frame. When it dried, the result was pretty well perfect: