This article is more than 1 year old
Before the iPad, there was the Newton
MessagePad 120 – it didn't suck
More sexiness — and eventually a striptease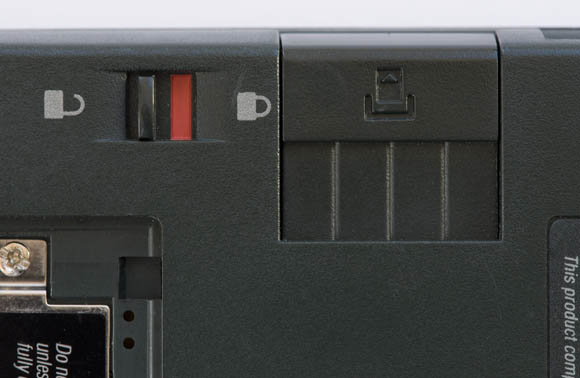 The MessagePad 120, like all of its Newtonian brethren from the OMP to the MessagePad 2100, had a 5/12V PCMCIA Type II slot. Ejecting a PCMCIA card — as per normal at the time — was a mechanical affair, accomplished by pushing a knurled tab.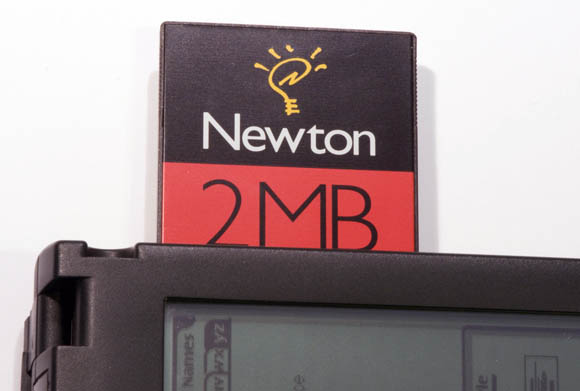 (click to enlarge)
The MessagePad 120 was hardly a multimedia device, so a 2MB PCMCIA card would hold a hefty number of items. Non-bundled applications, as The Dude might say, would "abide" on a PCMCIA card.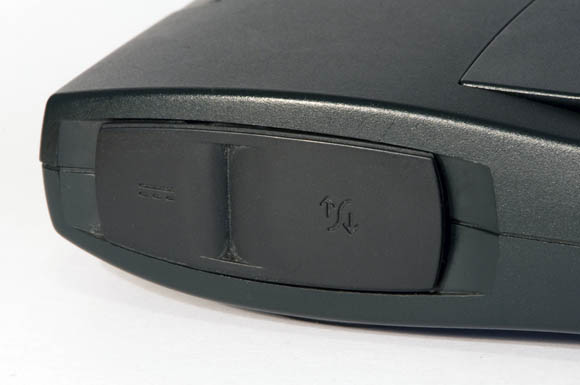 (click to enlarge)
A snug li'l rubber cover protected both the MessagePad 120's power-adapter port and its...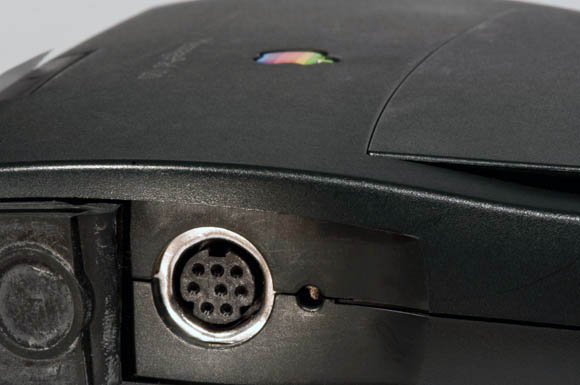 (click to enlarge)
...standard Appleonian round, eight-pin, mini-DIN serial port, which supported RS422/LocalTalk connections.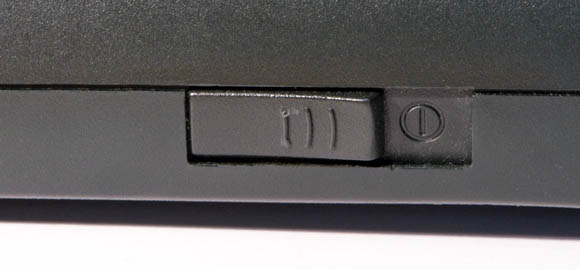 (click to enlarge)
Just to make things difficult — and cheap — Apple didn't put a simple on/off switch on the MessagePad 120, but instead used a "slide-to-start" spring-loaded number. Although I would have preferred a simpler set-up that could have sensed when startup had occurred, I could have lived with this pusher if it had been a bit more positive in its response.

Ah, the FCC-compliance notification. Some aspects of electronic devices do remain essentially the same, even after 15-plus years.