This article is more than 1 year old
Motorola Milestone XT720
First xenon flash Android camphone
Despite its impressive looking spec however, the camera didn't quite live up to its promise. Edges didn't look as sharp or clearly defined as we'd expect from a camera with 8Mp on its spec sheet, and colours too often appeared saturated, without as much detail as we've have liked. So it seems to be business as usual as far as Android imaging goes.
Sample Video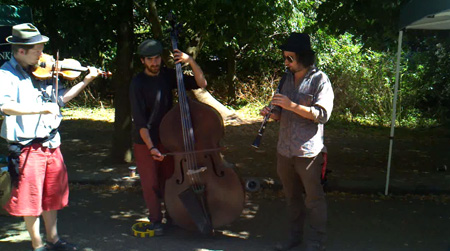 Click for a full-resolution video
Furthermore, the 720p HD video records at 24fps but still tended to look jerky and juddery, rather than delivering the smooth, detailed performance I was hoping for. Pre-recorded H.264, MPEG4 and WMV video clips looked pretty good though, and there's an option to expand the video to fit the screen, which is always useful.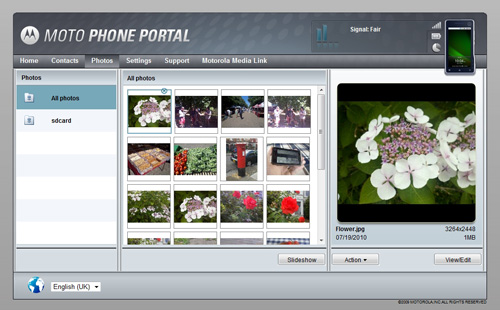 Moto Phone Portal
Motorola didn't supply us with the dedicated headphones for the XT720, but sampling the sound with a few others I had to hand showed it to be decent enough, albeit suffering a little too much from compression effects, such as woolly bass tones. Points lost too for no option to adjust the sound from the track you're playing though the FM radio with its 20 presets worked very well. Audio formats include MP3, AAC, WMA and WAV.

A big screen, but only 11mm thick
The Milestone comes with an 8GB MicroSD card as standard, though you can bump this up to 32GB if you feel the need. Syncing for media, messages and contact info is achieved using Motorola's rather clunky but serviceable online Moto Phone Portal or simply drag and drop. The Moto service has the advantage of allowing you to sync your data from multiple locations, but it's not particularly intuitive to use.