This article is more than 1 year old
Motorola Milestone XT720
First xenon flash Android camphone
The Android browser – with high-speed Internet access courtesy of HSDPA or 802.11b/g Wi-Fi – is efficient, if unspectacular. The screen's multi-touch capability offers the benefit of pinch to zoom, but there's no Flash support – although this may happen later with an update to Android 2.2. Still, the YouTube player worked fine. Battery life was noticeably poor. Despite the processor being clocked back to 550MHz – it's actually capable of 720MHz – I never managed to get a full day's use out of it.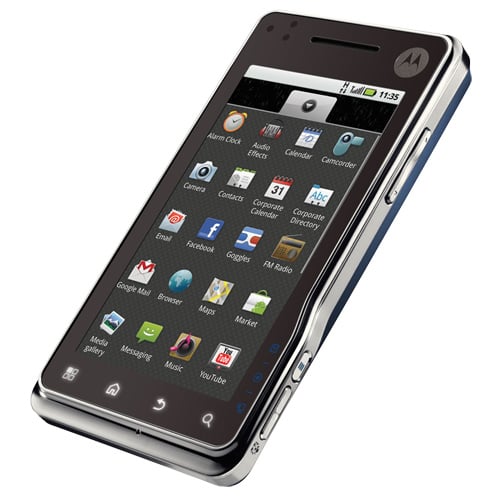 A lot to like, but the battery life is a drawback
Verdict
There are certainly things to like about the Motorola Milestone XT720, including the large multi-touch screen, endlessly configurable interface and the 8GB of memory it comes with. But while the 8Mp camera is far from rubbish, it never quite lived up to its promise, offering so-so pictures rather than really impressive ones, and though I had high hopes for the HD video recording, in use its tendency to be jerky was disappointing. I'd have liked to have seen Motoblur on there but perhaps the poor battery life would have meant I'd have to disable it to make it through the day in any case. ®
More Android Smartphone Reviews

HTC
Wildfire
Acer
beTouch E400
Motorola
Flipout
Sony Ericsson
Xperia
X10 Mini

Motorola Milestone XT720
Android smartphone with an impressive spec including HD video recording and an 8Mp camera.