DreamWorks SKG has signed a multi-year deal with Cerelink for cloud computing access.
Instead of rendering movies like How To Train Your Dragon on thousands of its own computer cores, DreamWorks will use elastic compute resources housed in Cerelink's supercomputing-class facility at the New Mexico Applications Centre (NMCAC).
"Elastic" cloud computing allows clients like DreamWorks SKG to dynamically adjust technical capacity to meet their real-time business needs.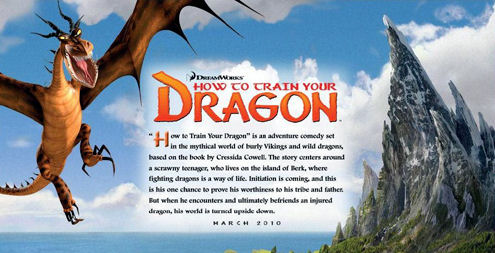 Cerelink is a high performance cloud computing (cloud HPC) provider to the motion picture industry. It provides private clouds for rendering and other content creation and management application, based on a combination of data center space, scalable high performance computing and networking, in the form of Infrastructure-as-a-Service (IaaS) and Platform-as-a-Service (PaaS).
The Cerelink facilities include access to several thousand square feet of secure data centre space located in Rio Rancho, NM. That space is fed by redundant electrical power grids. It has access to LambdaRail (pdf), the 12,000 mile US coast-to-coast fast broadband network, and to a supercomputer at Encanto.
This offers a theoretical peak speed of 172 teraflops (peak theoretical speed) from its Altix ICE 8200 cluster, with 133 teraflops sustained operation. The ICE 8200 consists of 1,792 nodes (14,336 cores) of quad Xeon 3.0 GHz processors housed in 28 racks.
Cerelink's private cloud computing service was used by DreamWorks Animation to render parts of Shrek Forever After and How to Train Your Dragon this year. Cerelink itself was founded by a group of ex-Intel managers in 2005.
James Ellington, its CEO, said: "We forecast growing our technical capacity by 20 times by the end of 2011 – this will create one of the largest cloud computing arrays for motion picture production in the world."
This represents a threat to suppliers of in-house HPC compute and storage facilities to the movie rendering industry, such as BlueArc, DataDirect, Dell, HP, Isilon, and NetApp. If their customers start hiring rendering and animation HPC capacity from service suppliers such as Cerelink, then there will be less demand for in-house kit.
It is some distance from the movie mecca at Hollywood to New Mexico, raising the question of why the movie moguls should look at doing their rendering and animation in New Mexico?
The State offers film production incentives, like a 25 per cent tax rebate, for projects done in the state. Also, Cerelink and the NMCAC, in collaboration with the University of New Mexico, and the New Mexico Department of Information Technology, use an ultra-high-speed network link to link New Mexico to Hollywood.
Cerelink says that, because of this link, Hollywood should hire its elastic compute cloud in New Mexico to do rendering and animation work more cheaply than in California. ®