Lara Croft Way, part of a new ring road in Derby, officially opened this week, with a Tomb Raider look-a-like posing for photos.
As any Tomb Raider fan would know, Ms. Croft was conceived in Derby, so the voluptuous star was a natural choice, topping an online poll to choose the road name.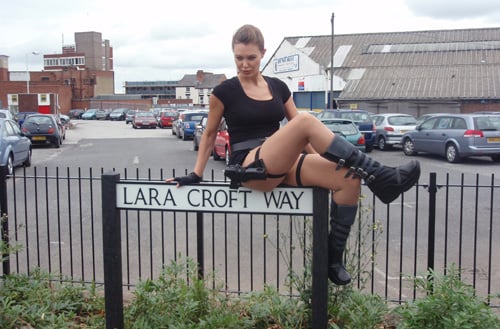 Sign, she's all over you..
Approximately 24,000 people cast votes in her favour - a whopping 89% of those who took part! According to Councillor Lucy Care, that figure was "too overwhelming to ignore".
Seems like the voters literally got their Way.
Set for completion soon, the remainder of the route will be named Mercian Way in recognition of the local army regiment. ®