This article is more than 1 year old
Sony Walkman NWZ-A845 media player
Thinnest Walkman yet
Review If you can live without support for FLAC or Ogg Vorbis, then Sony's Walkman PMPs have long been the obvious choice for anyone concerned about sound quality but not wanting to chance lesser known players from Cowon or iRiver.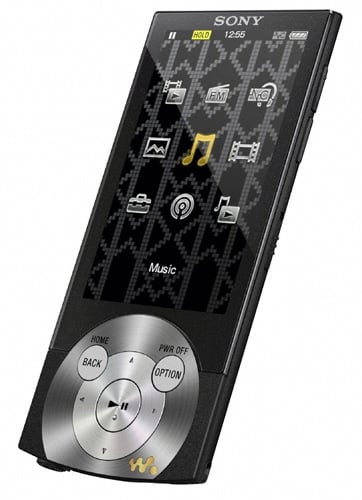 Thin sound? Sony's NWZ-A845 Walkman
Sony also tends to bundle decent earphones which is another reason I rated the S Series Walkman so highly. Sony boasts that the NWZ-A845 – the 16GB model in a range that runs from the 8GB A844 to the 64GB A847 – is the thinnest Walkman to date at only 7.2mm. It's also the nicest looking.
Previous Walkmans have been plain to the point of deliberate perversity but the 845 is altogether more attractive. Serious thought has clearly gone into the control bezel that, while following the traditional Walkman layout, is now finished in a two tone brushed metallic effect rather than dull old plastic. Away from the fascia the only controls are the volume rocker and lock slider on the right hand side.
Sony claims the new A series are the first MP3 players to support the BBC iPlayer's full 720 x 404 resolution downloads rather than the mobile 320 x180 sort. I'll take its word about it being the first but it certainly works, BBC Alba's coverage of the Hebridean Music Festival looked superb on the 400 x 240 2.8in OLED screen.
As well as WMV the 845 also supports H.264 video, MP3, AAC, WMA audio and JPEG image files. iPlayer downloads aside, all other video files must be at or below the screen's native resolution to play. As with all Walkman players Windows users can drag content directly from iTunes using the extremely handy Music Transfer Tool but playlists can only be set up using an MTP media player. There is no facility to compile even a simple favourites list on-board.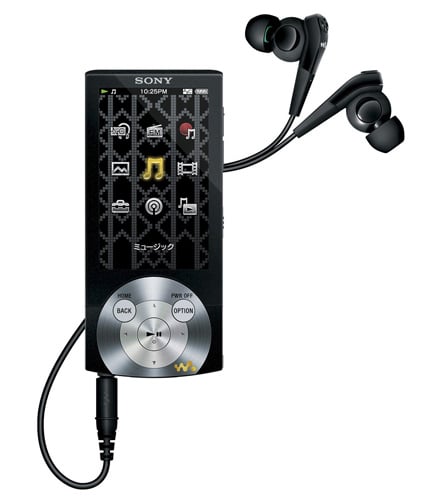 Noise-cancelling headphones are part of the package
Once your media is in place, navigation follows the well worn Sony path of access from nine menu icons – a classic case of, if it ain't broke don't fix it. In fact the only changes are a much improved menu colour scheme with equally improved fonts making the UI far more pleasant to the eye and the option to scroll through video files using scene thumbnails.