It's futile to criticise the scant number of shots in a film - it's the nature of the beast, and must be accepted - but of course it's a pain. Battery life is surprisingly good - remember to turn the camera off between shots and you should have no problem getting through a bunch of films.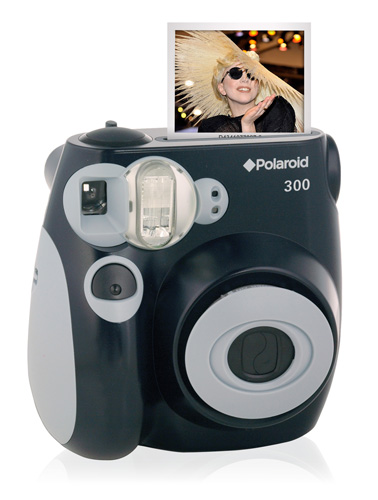 An indulgence maybe, but it's not without its charms
At £13 per film your happy snaps will cost you over a quid a go, and there's a certain conflict between the spontaneous joy of using the 300 and the challenge of taking a quality shot. Buy it for your kids and you may find yourself grabbing it off them before they can take a whole film of wonky pictures of their own shoe. Likewise, you may find yourself being a killjoy in the pub with your tipsy friends as the camera gets passed around and those precious ten shots tick by in a blur of unidentifiable body parts.
Even so, Polaroid is a brand icon, and the 300 is the kind of gadget that will prompt complete strangers to come up and ask you questions - it's an excellent ice-breaker, and brilliant fun on a night out with mates. It's the polar opposite of your usual digital snapper – which allows you to cock up as many times as you like – and while that's restrictive, it can also be liberating.
There are obstacles to taking a decent shot, but you can can work with them, and while seasoned photographers will obviously get bored quickly with the lack of flexibility, it's missing the point to expect subtlety. Almost anything that comes out framed in that instantly-recognisable white margin looks good, even if it's a bit crap. It's a unique way to take pictures, and the results are often delightful.
Verdict
The Polaroid 300 is a social animal, happiest in the pub or at a party late at night, and (ahem, presumably) easy to operate inebriated. It's a novelty item, of course, but while you might not be able to produce art, you're guaranteed to have fun with it. Even if you do have to scan everything in to put it on Facebook. ®
More Camera Reviews…

Ten Essential
Budget Compacts
Pentax
Optio W90
Olympus
Tough 8010
Veho
Muvi Atom

Polaroid 300 instant print camera
A faithful new take on the old instant print cameras of a bygone era.