This article is more than 1 year old
Sony Bravia KDL-32NX503 32in LCD TV
Smaller sized set with big screen extras
Review Monolithic is a desirable word, unless it's applied to small things like a mobile phone, a peanut, a shrew. So does it fit a flatscreen TV, especially one at the lower end of screen sizes deemed suitable for a living room?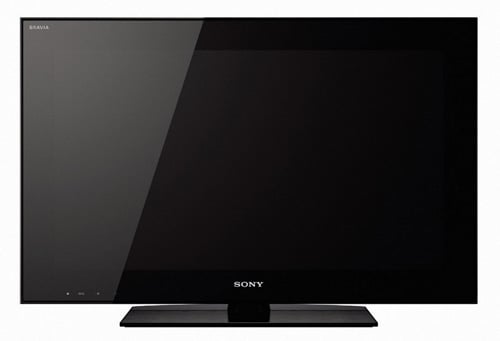 Leaving space in your living room: Sony's Bravia KDL-32NX503
Monolithic is the name of the design applied to Sony's latest Bravia TVs and really just means that instead of a screen surrounded by a raised frame, this TV has a completely flat front – see-through for the most part – with a black edge. Or, to put it another way, there's a sheet of plastic stretched across the front of the screen to give it its frame.
Me, I don't like it, especially on this Bravia KDL-32NX503. Being a smaller TV size, it has the effect of making the whole thing look cheaper and where the extra level of screen makes it pretty reflective, which isn't good.
I should add that I think I'm in the minority with this view, as the Monolithic series has met with much critical success. It also suits living rooms, where the TV is mounted on a low coffee table, say. You can choose between a perfectly vertical TV or fix the stand so it's tipped back by 6 degrees.
This is an affordable TV, even though it's not super-cheap. Even so, don't expect it to be super-thin. At over 4ins deep it's certainly acceptable, just not as slim as some rivals. And given its low price, it's worth pointing out that this TV is well-connected, from its four HDMI sockets to Ethernet to USB among others. Also, although it's a relatively small screen size, Sony has squeezed in a full 1080p resolution.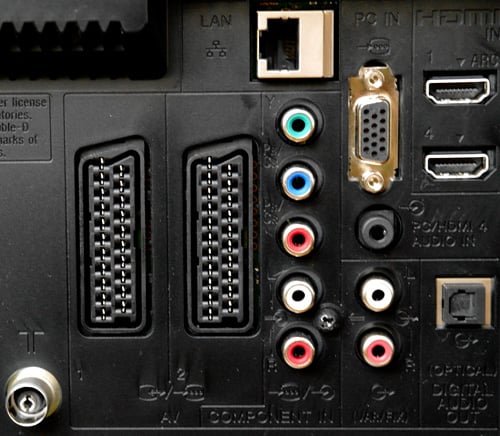 Ethernet for Bravia's Internet Service – a Wi-Fi dongle is optional
Power up the TV and it pings into life very quickly, with Sony's logo front and centre. The first time you turn it on, set-up is simple. Auto-tuning is fast on the normal settings, around 2 minutes, or flipping endless if you want the TV to search every frequency on the Full setting. In fact, the normal search yielded everything, including three HD channels – BBC HD, ITV1 HD and Channel 4 HD, for those in a Freeview HD-enabled area. Image quality on these channels is, unsurprisingly, very good.