This article is more than 1 year old
PARIS pumps up a Mk 2 release mechanism
Second shot at unleashing Vulture 1
At the other end, we similarly drilled out the end cap to allow the steel rod to pass. Here we're using an off-the-shelf length of threaded rod, as getting a sufficient length of smooth rod delivered and threaded at one end was going to take weeks. We just inserted the rod into a rubber tube, to prevent it snagging as it passes through the PVC end cap.
In case you're wondering, the 4mm steel rod seen in the component snap above is just 15cm long - not enough for our purposes.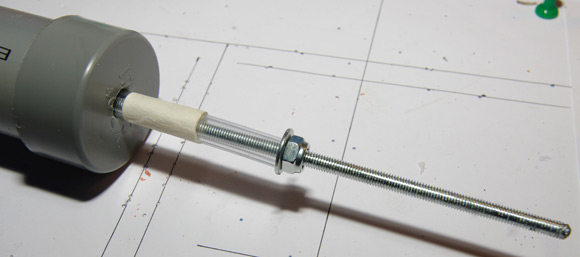 So, with the oxygen tube sealed at both ends, we could now conduct a high-tech pressure test...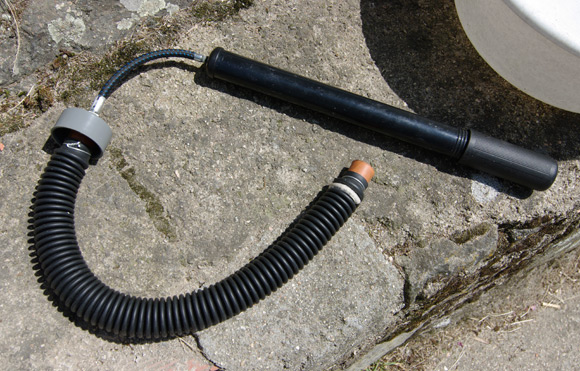 ...which demonstrated just how much the tube can expand: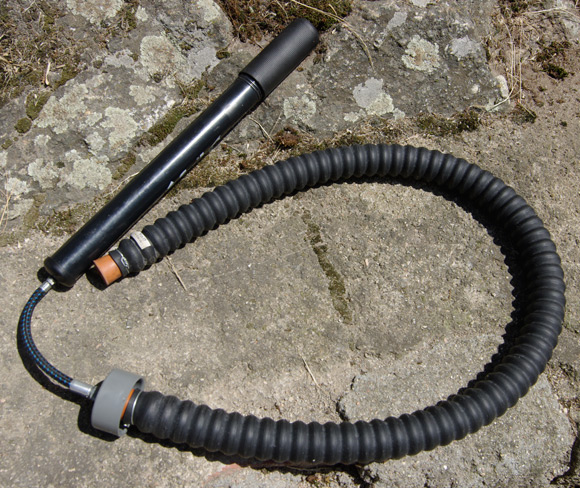 Of course, we tested the assembly for leaks, in the time-honoured fashion: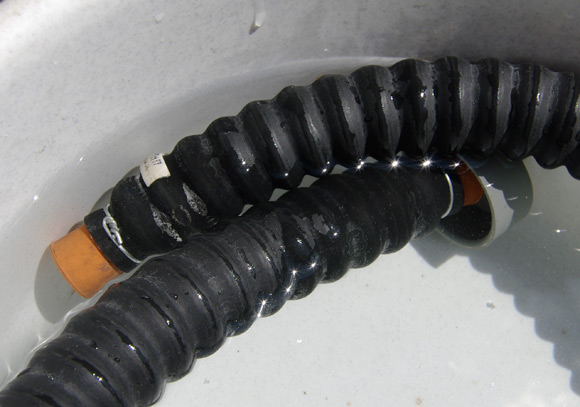 Finally, we put the whole thing together and mounted it on a test base:

It just remains to see how this performs at altitude, as we'll be bringing you the result in due course. For the record, the downside of this simple yet elegant set-up is that the PVC tube alone is 60cm long, and of course the steel rod is seen here in the "fully compressed" position.
This extravagant dimension will impact on the size of the main payload box, but we think we can use this to our advantage, as you'll see in due course. ®
Additional PARIS resources
Our dedicated PARIS section, with all previous updates, is right here.
New to PARIS? We have a basic mission summary here (pdf).
Our fledgling Flickr page, with all previous photos.
Check out our YouTube channel - currently featuring a few camera tests.