Dixons is aiming low to high with four new own-brand lines for its PC World and Currys stores.
Let's give them a twirl, starting at the bargain basement end and work our way through to the sleek, quite expensive, Scandinavian sounding brand.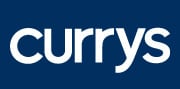 Currys Essentials was created to make "straightforward products at unbeatable prices". While sounding somewhat Saisho, the focus is on "must-have" appliances and electricals for first-time home owners and students. Dishwashers is one example. Only the vital things then.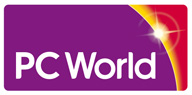 PC World Essentials is the computing equivalent, the bit we like. Cables, printing inks, USB sticks, mice and netbooks, that sorta thing.
The Logik range includes small televisions, DVDs, kettles, toasters and headphones to name but a few. It's billed as the major brand alternative, a cheaper option that doesn't compromise on performance. Does that mean some of these others do? Surely not.
Based on Scandinavian design, Sandstrom combines aesthetics with performance and aspires to compete with higher-end products, while still offering the lower price tag. This is where you'll find the "premium" kitchen appliances like... a microwave. They also offer TVs.
Finally, there's the Goji label, which caters for the accessories department. On offer here are computer bags, camera and iPod cases, headphones and plenty of other mobile related gadgets.
Additionally, customers can look forward to improvements to Dixon's longstanding computing brand Advent. From sometime in December, punters can pop a picture along to PC World and have it printed on their laptop.
The new brands start going on sale this month. ®