Shipping container fuels Australia's bid to be supercomputing power
So what's inside the box?
---
Sun, we think in 2006, kicked off the notion of putting pre-configured data centres in 20-foot long shipping containers. We used to call them White Trash containers, although none of us can remember why.
HP is now applying the same idea to supercomputers and has already bagged some high profile customers for its POD, a plug-and-play HPC-server-cluster-in-a-box.
We wrote about Purdue University last month: today we shall focus on iVEC, a joint venture between four Western Australia Universities and CSIRO, which has bought itself an HP POD, or 'Performance Optimised Data Centre', for an undisclosed sum. The supercomputer will be put to use for "radioastronomy, nanoscience, geoscience and other leading computational communities".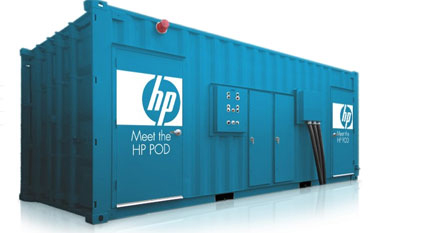 Blue Star Line
Thinking inside the box
From the outside it looks like something you find rusting in a railway siding. Open the doors and you have the supercomputer's answer to the Tardis. iVEC is a bit light on the spec but tells us the rig is an "energy-efficient 107 Teraflop" cluster, incorporating 1,600 HP ProLiant Blade servers, all Xeon 5600s, with 9,600 cores and 500 terabytes of high performance storage. It will be part of iVEC's data network, which operates at 10 gigabits per second.
The container goes live in November 2011 and will live at at Murdoch University's Centre for Comparative Genomics (where - in the car park?) and is the first phase of the AU$80m Pawsey Centre project, which is in turn part of Australia's $1.1bn Super Science Initiative.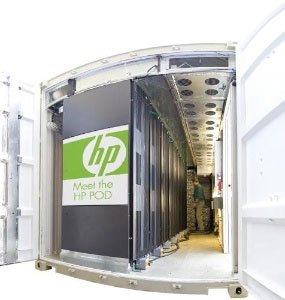 When fully commissioned in 2013 the Pawsey Centre is expected to be one of the world's top 20 supercomputers, according to iVEC. Of course, the rest of the world won't be standing still.
iVEC says the HP purchase is the "first step to creating a world-leading supercomputing architecture to enhance Australia and New Zealand's bid to host the Square Kilometre Array" (SKA), a $1.5bn radio telescope.
The countries are competing against South Africa for the gig, which will require massive compute power and dry places with minimal radio frequency pollution. An international consortium of governments and funding agencies will announce the winner in 2012. ®