It is a truthiness universally acknowledged that a single journalist should not use Wikipedia as a source without independently checking its veracity.
Nevertheless, examples of howling wikifacts make it to print with unerring frequency, with the result that such errors are now largely ignored as "dog bites man" tales of the web age.
We hacks are therefore indebted to Saturday's Independent for a particularly stark reminder that Wikipedia is not to be trusted, even on apparently benign trivia.
The paper ran brief article on the Big Chill festival, which was held over the weekend and was by all accounts great fun. But such success may never have arrived had organisers stuck to its rather less appealing alleged original name.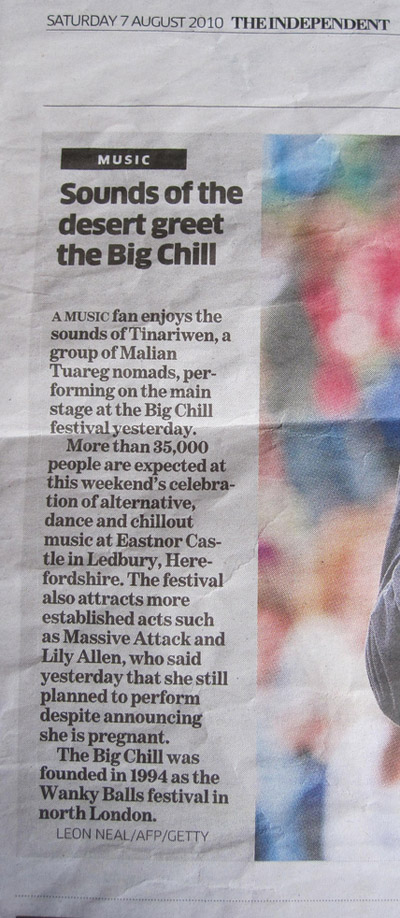 The piece is sourced to the respected French news agency AFP*. A quick browse of Wikipedia's revision history suggests a different provenance for the hitherto unknown Wanky Balls festival, however. Ouch.
Wikipedians have already erased the mythical event from their Big Chill page, so future historians have blogger Kat Arney to thank for keeping the image record above. ®
*AFP in fact just provided the picture.