Scientists are pulling their annual trick of promising a dazzling Perseid meteor shower, although seasoned Brit skygazers know only too well just thinking about the possibility of being treated to a spectacular lightshow is enough to provoke 10/10 cloud cover and torrential rain.
The Perseids are set to peak on Thursday night and the early hours of Friday, and according to NASA "it promises to be one of the best displays of the year".
The agency says: "If forecasters are correct, the shower should produce a peak display of at least 80 meteors per hour. A waxing crescent moon will set before the shower becomes active, setting a perfect stage for meteor watching - weather permitting, of course!"
Well quite. In fairness to those who each and every year pump up the Perseids, 2009 didn't end in total disappointment. Reg reader Bill Pinnell captured this nice snap in Worcester Park, Surrey, and you can click on the image for a bigger version: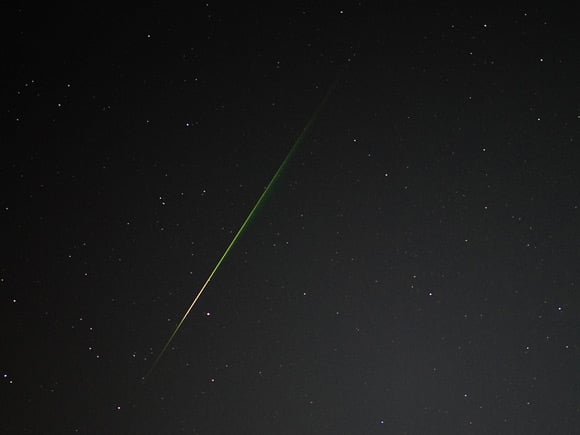 The Perseids are, as any self-respecting meteor enthusiast knows, the debris trail of comet Swift-Tuttle. They appear to radiate from the constellation of Perseus, hence the name. ®