Castlevania: Harmony of Despair
Monster monster, there's a screw in my neck
---
Given that Dracula is so often the star of Castlevania games, it's ironic that Konami has whipped up something of a Frankenstein's monster with Harmony of Despair.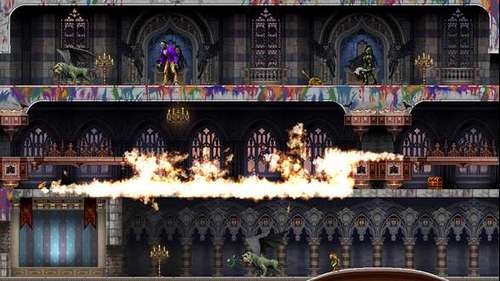 Higher burning
You see, Frankenstein was so obsessed with whether he could bring his abomination to life, he neglected to question whether he really should. And in Harmony of Despair, its first experiment in multiplayer vampire hunting, Konami is guilty of the same disastrous conceit.
Just as Frankenstein used galvanism to breath new life into old body parts, Konami has stitched together old assets from GBA and DS titles (without so much as an HD makeover), and infused multiplayer gaming into Castlevania's tried-and-tested single-player structure. The result is a shambling, discordant, ugly monstrosity that fails to compel in either co-operative or competitive modes.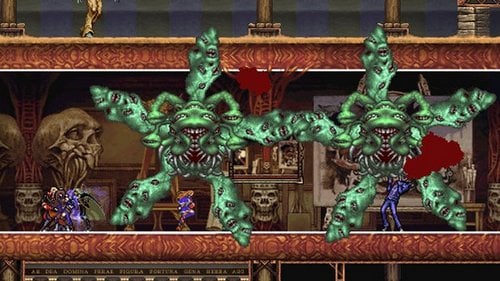 Stars in-jure their eyes
It's an experiment that didn't need to happen. All Castlevania fans have ever really wanted is simply more of the Playstation classic Symphony of the Night. For a while, Konami understood this, and in its GBA titles, Circle of the Moon and Harmony of Dissonance, it proved happy to oblige. But in more recent titles, such as the DS's Portrait of Ruin and Order of Ecclesia, Konami tinkered with the successful Metroid-vania formula, seemingly dissatisfied with continued regurgitation of SotN clones.