This article is more than 1 year old
Buyer's Guide: Touchscreen Compact Cameras
Finishing touches
Even more sophisticated systems use a touch-shutter system, whereby you simply tap an on-screen object, and the camera automatically focuses and takes the shot. Others use finger-controlled slider displays for adjusting parameters such as exposure compensation. Many touchscreens also recognise gestures for various playback operations, such as scrolling, deleting, tagging, zooming or activating a slideshow.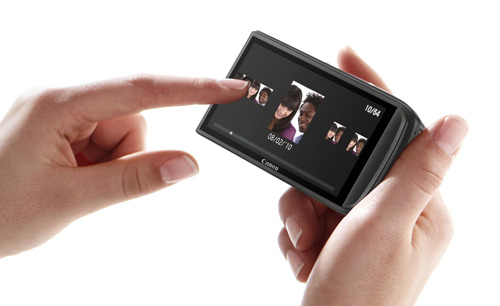 When considering a touchscreen camera, check out screen resolution – are the icons clear? And also take a close look at the screen design – is the screen cluttered with icons? Is it easy to read in sunlight? Does the screen get marked easily?
The best touchscreens hide many icons by using tabs (touch the tab to see the hidden icons and tap it again to hide them), or even better, by letting you customise the icon display. Also examine the menu arrangement – is it easy to use or does it have annoying features, like taking you out of the menu mode as soon as you make an adjustment? Is there a back-to-previous screen option or a clearly-marked exit icon?
Given the numerous quirks – don't expect to get far with gloves on – more than anything, if you are going to purchase a touchscreen camera, you really need to get hands-on-experience before making your choice.
Next: Canon Ixus 210
Touchscreen Compact Camera Group Test