Review Panasonic has updated its camera design with the Lumix DMC-FX70, and very nice it looks too, with a stylish curve on the right side of the camera body and a lovely matt black and silver finish.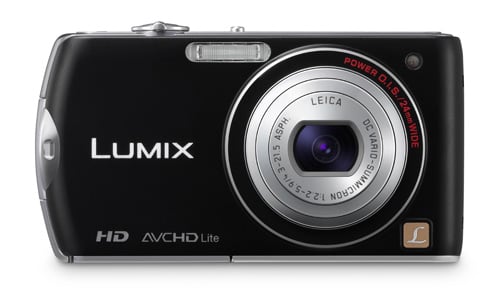 However, on switch on, the screen looks a bit cluttered with icons on the top, right and bottom of the screen. Pressing a display button removes most of them, but it's not the best screen design I've seen.
Icons for all menu settings (such as white balance and ISO) are clearly displayed on a single screen and it's dead easy to make adjustments. The display is large, clear and easy to view, even when sunlight is shining on it.