This article is more than 1 year old
Hands on with RIM's BlackBerry Torch 9800
Qwerty sliderphone ripe for picking
Video Launching in the US tomorrow, RIM's new BlackBerry Torch 9800 will be lighting up the lives of smartphone fans in the UK any day now. Reg Hardware had a sneak preview of RIM's flagship that features the first outing of the BlackBerry 6 OS.
Other firsts for the company are that it's a sliderphone, so the Torch will appeal to newcomers to the platform – more inclined to use its capacitive touchscreen interface – and also to the Crackberry faithful who can access its physical Qwerty keyboard, that appears when you slide the handset open.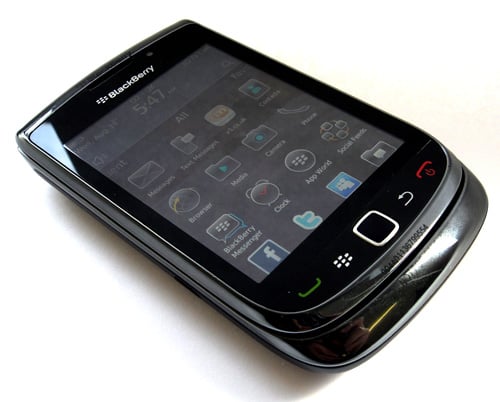 The best of both worlds?
Getting to grips with the Torch is fairly intuitive. The screen itself is responsive and has none of the clicky quirks of the BlackBerry Storm 2. Finger swipes scroll through several screens showing All, Favourites, Media, Downloads and Frequent. URLS can be added as shortcuts to the main screen for easy access, along with links to feeds from other applications, as social networking and collating messages from various sources is a major focus of this handset.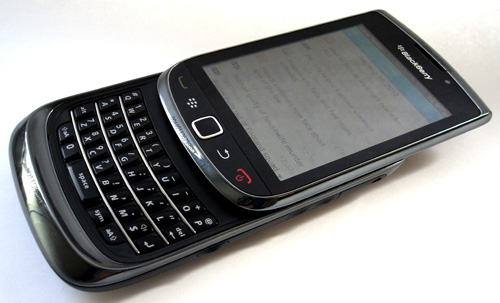 Qwerty key comfort zone for the Crackberry crowd
The main menus can be expanded or collapsed by tapping the menu bar and it soon becomes second nature. However, once inside an application, things become slightly counter-intuitive, as you need to revert to the handset's back button to climb out from depths of an application's various levels or to exit.
Can't see the video? Download Flash Player from Adobe.com
The BlackBerry 6 WebKit-based browser looks impressive on the new screen and seemed smooth and swift enough, with its support for tabbed browsing making light work of on-line mobile musings. Although a revised BlackBerry Maps is touted as a feature, it wasn't on the handset provided. Given how slovenly BlackBerrys can be to locate a GPS signal, it was a pity this couldn't have been tested for signs of improvement.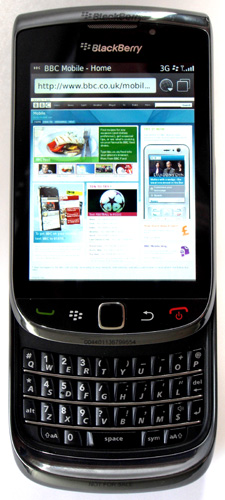 WebKit-based browser is a vastly superior to previous offerings
Talking of improvements, the Torch 9800 features a 5Mp autofocus camera, there's flash and geo-tagging too, but the video recording is merely VGA. The images look fine, as does viewing video from the dedicated YouTube app.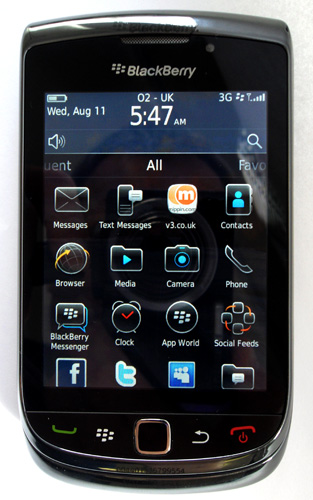 BlackBerry 6 OS menus are simple to navigate and easily customised
Indeed, there's a lot to like about the new Torch 9800, its big screen deals with the viewing limitations of more mainstream BlackBerry handsets and its slide out keyboard takes care of the business, where virtual keyboard foibles fail. That said, the Qwerty keyboard backlight didn't glow on the test model – perhaps an energy saving feature – so the virtual option may come in handy at times. Still, the Torch 9800 seems like a sensible departure for RIM and, alongside its new OS, is a handset that, no doubt, many will take a shine to. ®