Nikon has updated its projector-equipped compact camera with a new look and a higher resolution sensor.
The Coolpix S1100pj improves on its predecessor, the S1000pj, by upping the image grabber from 12Mp to 14Mp, though the 5x optical zoom lens remains the same. The S1000pj's 2.7in, 230,000-dot LCD is topped by the S1100pj's 3in, 460,000-dot screen.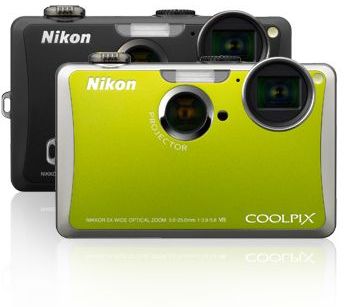 Nikon has upgraded the projector too: from a 10 lumens job to one with a 14 lumens brightness.
The new camera has all features you'd expect from a modern compact - blink reduction, anti-blur, on-camera photo retouching, etc - but it's the ability to project pictures at up to 2.4m from the camera that sets this model apart.
You can read the full specs here.
Nikon didn't say when the S1100pj will go on sale - we expect it next month - or how much the camera will cost when it does. The S1000pj currently costs £200 or more. ®