Review Acer has been a bit of a late starter in the smartphone game but has been working hard to catch up and gain a similar reputation to what it has with computers – decent quality machines that deliver the specs without excessive prices.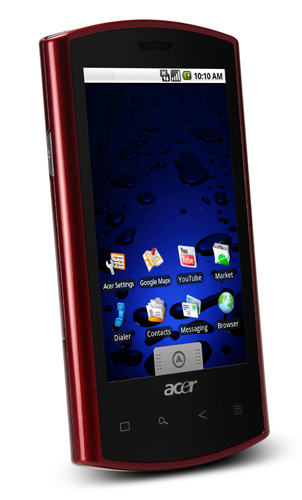 Flooding the market? Acer's Liquid E
Among Acer's most advanced handsets yet is the Liquid E, which goes some way to close the gap with other better-known Android brands. It's an advance on the previous Liquid with an upgrade to Android 2.1 Éclair, plus a Snapdragon processor, 5Mp camera, GPS and Wi-Fi.
The Liquid E has its own distinct look, with sleek shiny black plastic all over and a gently curving top and bottom with tapered sides. It's fairly hefty at 115 x 64 x 13mm and 135g, yet there's a certain cool caché in the way the uniform black blends into the screen in repose.
However, it doesn't feel quite as sturdy as its Android rivals from HTC, Samsung and others, thanks to its cheapish plastic casing, untroubled by metal adornments. Incidentally, it's available in black, red or white varieties, as well as a limited edition Ferrari version.
The touch screen sits above four touch-sensitive buttons for home, search, back and menu, while the sides feature hard buttons for volume, camera shutter and power. On top is a 3.5mm headphone jack plus flashing LED icons to tell you when you have messages or an incoming call or need to recharge the battery.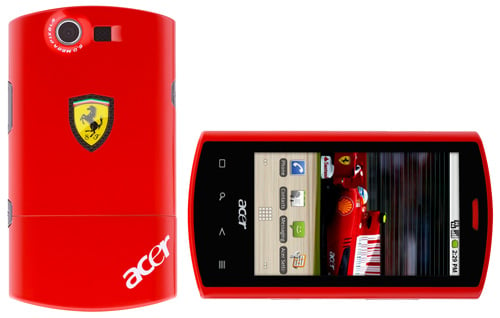 Ferrari branded incarnation, if you must
The large 3.5in screen is a multi-touch one, so you can do the pinch-to-zoom thing in your Android browser, Google Maps and pictures, and it offers a reasonably sharp 800 × 480 resolution.
Similar topics