This article is more than 1 year old
Apple iMac 21.5in 2010
Pro performance
Review While rather overshadowed by the mighty iPhone and iPad in recent months, Apple's iMac desktop machines are still selling well and the company has just refreshed the entire product line ahead of the Christmas spending spree.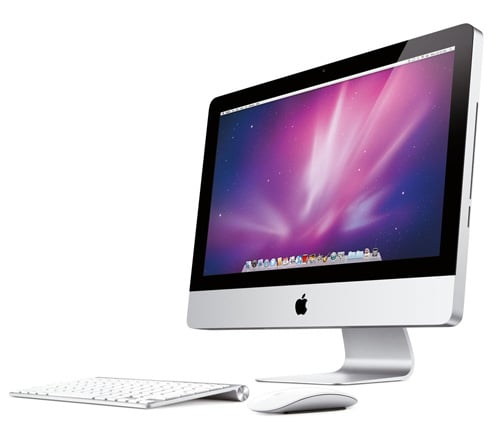 Internal affairs: Apple's iMac range features Intel Core i3, i5 and i7 CPU options
The new iMac models haven't been significantly redesigned this time around – the edge-to-edge glass panelling that was introduced in late 2009 remains the same, as do the glossy 21.5in and 27in backlit LED screens. However, the new range does finally phase out Intel's Core 2 Duo processors altogether, adopting the newer i3 processor in the entry-level models while reserving the i5 and i7 chips for the higher end of the range.
Prices start at a fairly hefty £999 – edging up from the previous £969 – for a model equipped with an 3.06GHz Intel Core i3-540 processor. That's the same clock speed as the Core 2 Duo in the previous model, although the i3 benefits from hyperthreading, which should improve performance when juggling multiple open applications. The other major change is the inclusion of a Radeon HD 4670 graphics card with 256MB of dedicated VRAM, rather than the integrated GeForce 9400M used in the past.
The rest of the spec sheet is essentially unchanged; 4GB RAM, a 500GB hard disk and the standard complement of four USB 2.0 ports, single Firewire 800, built-in webcam, Gigabit Ethernet, 802.11n Wi-Fi and Bluetooth 2.1. The SD card slot has been tweaked to provide support for the SDXC format, allowing you to use cards up to 2TB in size.
The iLife '09 software suite is included too. This can be bought for £71 and is definitely worth having, but surely due an update soon. As we're nearly in 2011, this version is getting a bit long in the tooth now – and I could do with an option for creating rollover buttons in iWeb.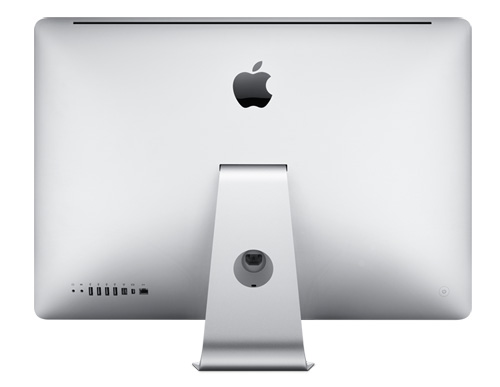 Apart from the upgraded SD card slot, connectivity remains the same as last year's model
The final bits in the box are the tiny, thin Apple Wireless Keyboard – which I've never been comfortable with – and the Magic Mouse. However, I was disappointed to see that the near-as-dammit £1000 price tag doesn't include one of its new Magic TrackPads too – that's a £59 optional extra.