MOON SHRINKING FAST - shock NASA discovery
LHC-spawned black hole gobbling it from within?*
Imagery from a NASA spacecraft has revealed that the Moon has shrunk significantly in recent times: indeed, instruments placed by the Apollo astronauts are thought to have recorded the rumbling, crunching sounds of lunar shrinkage carrying on in just the last few decades.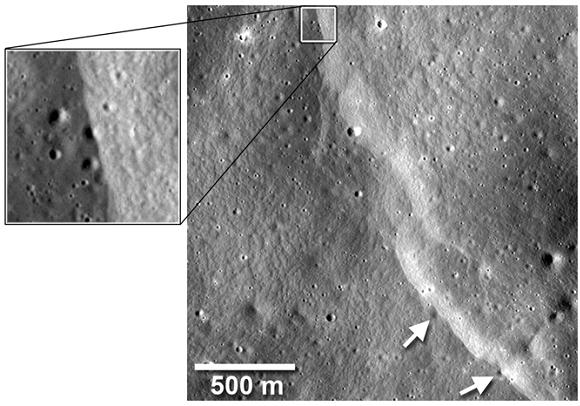 A shrinking moon is a wrinkly moon. And a pockmarked one.
The key to the business is a particular type of moon cliff known among boulder-boffins as a "lobate scarp". Pictures from NASA's selenomapping satellite, the Lunar Reconnaissance Orbiter (LRO) now in orbit around the Moon, have been trawled through and large numbers of the key scarps identified.
Tellingly, many of these scarps - essentially wrinkles in the lunar crust caused as the middle of the moon shrinks and its outer cover is forced to adapt - run right through small craters, which are generally assumed to be quite new. Large craters, which boffins consider to be generally older, do not cover any of the cliffs.
What this means is that the scarps have formed recently and that the Moon is not geologically "dead" but very much still alive and shrinking.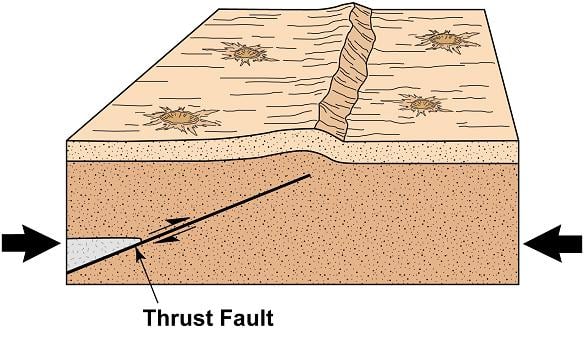 Smaller in the middle means overlap on the outside.