This article is more than 1 year old
Panasonic DMC-G2 interchangeable lens camera
Micro Four-Thirds touchscreen tour de force
Review The Panasonic Lumix DMC-G2 is another addition to the growing Micro Four Thirds family of cameras. I think we know the drill now; cuter form factor for a traditional interchangeable lens system, similar features to a DSLR but no reflex mirror, and a bit more discreet.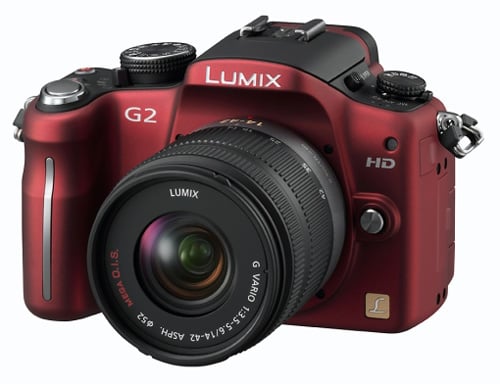 Touch and go: Panasonic's Lumix DMC-G2
Yet what sets this model apart from some of the bigger competition is a near-silent autofocus system – utilising contrast detection – that is ideal for video and works flawlessly. Having been impressed by the DMC-GH1, I was looking forward to seeing what the DMC-G2 could do, especially as Panasonic is offering it for a considerably lower price.
The brushed black exterior certainly makes the DMC-G2 feel more money than other cameras at this price. Although the kit lens doesn't have much of a mass, all told, the camera weighs just enough to hold a steady pan. Like most other G-series models, the G2 touts a 12.1Mp (effective) sensor and has a 3in LCD, but this is a touchscreen panel. It is an 'everywhichway' articulating screen too, so it's great for low/high angles, positioning off to the left side or reversed so no screen showing for storing.
Thanks to the touchscreen, putting your greasy fingers all over the monitor is now the new way of interacting with parameters. The ability to flick through images and zoom into them with a tap seems second nature. How quick it is to get used to these different ways to interact. It is a nice feature though, especially when showing someone else the images at the end of the day.
These niceties aside, the groundbreaking feature has to be focus point selection, which enables you to pull-focus silently whilst recording video. It really works. Picking an area of the composition – by tapping it to bring into sharpness – soon becomes evident to be a very sensible way to alter focus points.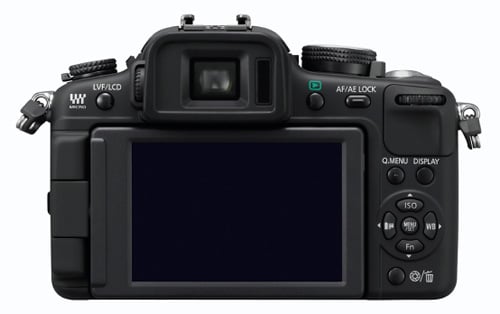 Despite the touchscreen, there are still dedicated controls aplenty
For stills, the on-screen touch shutter function, likewise, focuses on the chosen area and then takes a picture. AF functions include 23-point or single-point focusing, face detection and AF tracking. With the latter, you can tap on your target and the DMC-G2 will track it across the screen – it sure is nice to play with something new.