This article is more than 1 year old
Panasonic DMC-G2 interchangeable lens camera
Micro Four-Thirds touchscreen tour de force
To the right up top is the PASM, custom, scene, presets and motion picture mode with its 'professional-like' tweaks. The collar of that dial lets you change the frames from single, continuous and multiple. Also, while you don't end up pressing it by mistake, right next to the shutter release is the filming activation button is. Genius – as it's exactly where it should be, as you might be using the electronic viewfinder to compose stills and then shoot some video. Now, it doesn't have to leave your face.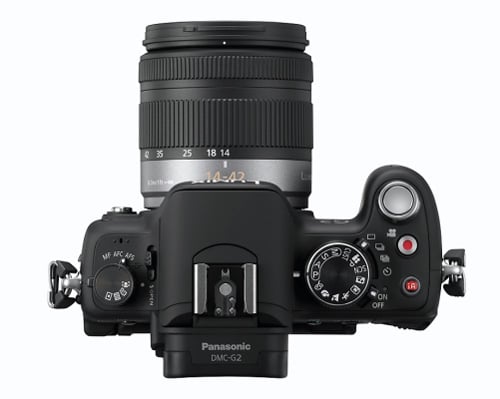 Full manual control plus the usual collection of program modes and intelligent auto to fall back on
The iA (intelligent auto) button is up top too, with a very fetching and unmissable neon blue light around it. A feature from the Lumix point-and-shoot ranges, iA is the fail-safe of all program modes – you really cannot take a bad picture with this. All the technology that goes into making 'human error' invisible on these cams is brought to bear – and a good thing too. Sometimes your subject doesn't care that you don't have the right white balance set. "Did you get it?" Erm no, I am still three key presses away.
A solitary jog wheel sits on the back for getting through options and menus in the old way, along with dedicated buttons for white balance, ISO, quick menu, display and the like. All make sense and you are soon getting through an operating system that is tried and tested. It has a typical Lumix menu layout – simple and intuitive.
Take the DMC-G2 out of auto and you have plenty of control available such as the nine white balance presets – the usual suspects – and dialled-in kelvin too, very nice. Having total control over the colour temperature gives you a thousand more looks and real control over mixed lighting situations, instead of having to fool it or making do. You can also white balance bracket three exposures, just in case you want to hedge your bets.
For those who find shutter speeds and apertures too daunting, there are 26 scene modes. Bracketing has three, five or even seven frames and can be notched up in 1/3 or 2/3 steps. So that could be every aperture available on a sunny day. There is also a My Colour mode for using one of seven not-so-subtle presets of dynamic art and monochrome.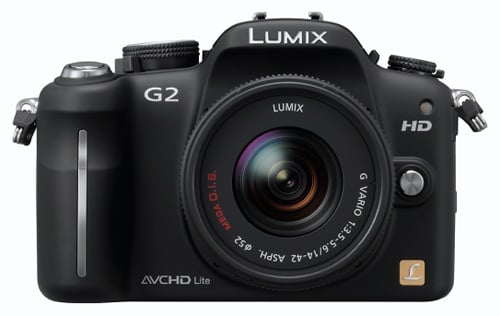 Controls are well thought out for both still and video use
The pop-up flash works well in close proximity and for fill-in. There is also a hot shoe, though I have never tried the TTL capabilities with Panasonic guns. Both sRGB and Adobe RGB colour spaces are on-board, and the DMC-G2 can shoot still images in either compressed JPEG or Raw file formats, or both at the same time.