This article is more than 1 year old
Panasonic DMC-G2 interchangeable lens camera
Micro Four-Thirds touchscreen tour de force
Maximum ISO sensitivity is up one stop, from 3200 to 6400, though to be honest, that must be just for the spec sheet. As it isn't something I would shout about. However, noise up to ISO 800 is very good with 1600 being acceptable at a push. SD cards, including the newer SDHC and SDXC types can be used. I used a class-6 card and had no problems in writing and reading.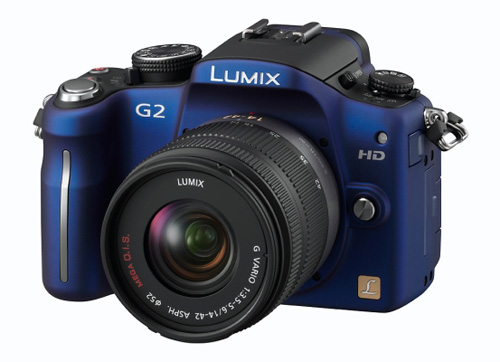 Responsive, with excellent autofocus
The battery, which is apparently chipped to stop third-party battery packs, lasts a very intensive day and a half when out and about. With casual use you might even get it to last a couple of weekends. However, you do tend to show more pictures off to people if you are happy with the composition and I found myself doing this so the screen ends up being on for long periods, which will sap the power.
That said, the screen can be in preview/live feed for long periods quite happily, so maybe that is why I only managed a day and half's use out of it. The screen was on for large slabs of the afternoons, although there is Eco mode option, which is a timed sleep that you can set for the DMC-G2 to remain activate for only limited periods of time. Yet having it ready to go straight away seemed more important than another charge cycle, every time.
Wanting to test how much of a lag to the screen there was (compared to instantaneous mirrored devices) I walked whilst looking through the viewfinder and taking a wide shot of my own legs. The delay was certainly acceptable enough for me to be not overly concerned. However, this is one of the remaining reasons why I'm still inclined towards using optical viewfinders for critical events. With the lag, in live view, you just might miss something special. Sure, it's just fractions of a second here, but still worth keeping in mind.
Verdict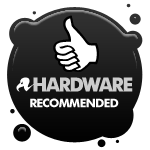 The Panasonic DMC-G2 is one of the best all-rounders I have tried lately. The kit lens has no macro, yet I was still able to get in good and close. While the tele-photo end didn't get me too near, it's certainly sufficient for non-wildlife photographers amongst us, and for small groups of people, it is perfect.
On holiday, it was the only camera I picked up all week, and I had a compact Lumix and a camcorder that I could have taken (both can do 720p and stills). Despite the comparative bulk of this camera, it warranted carrying it around to get the best looking footage and perfect stills, whatever I threw at it. In use, the quick controls and layout are excellent for taking some control back from the program modes. The autofocus just works, and the touchscreen is the icing on the cake. ®
James Cumpsty is a professional photographer and videographer working in the music industry.
More Camera Reviews…

Olympus
PEN E-PL1
Leica
M9
Samsung
NX10
Canon
Powershot G11

Panasonic DMC-G2 interchangeable lens camera
Compact interchangeable lens camera with neat touchscreen focusing extras for video and stills shooting.