NASA is inviting the public to peruse some of of its best snaps on Flickr archive photo section The Commons, and has posted a few choice examples, including the first space shuttle launch back in 1981: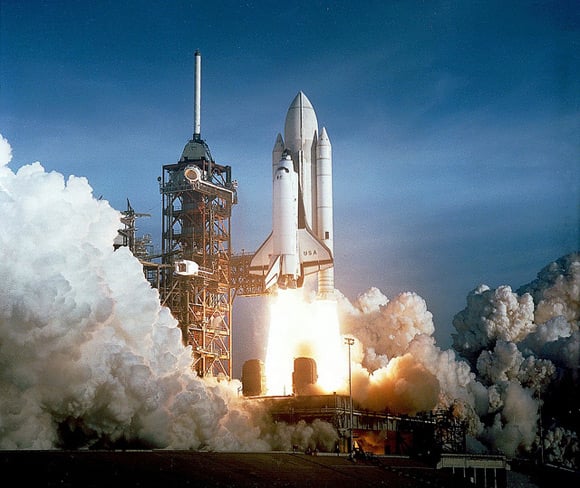 Those of you who can remember when it was all fields round here will of course recall that Columbia's STS-1 mission was to demonstrate "safe launch into orbit and safe return of the orbiter and crew", and commander John W Young and pilot Robert L Crippen did indeed return safely to terra firma after a tad over two days in orbit.
NASA's Flickr presence - provided in collaboration with the Internet Archive - currently comprises three sets of photos entitled "Building NASA", "Launch/Takeoff" and "NASA Center Namesakes".
The agency explains: "Visitors to NASA on The Commons can help tell the photos' story by adding tags, or keywords, to the images to identify objects and people.
"In addition, viewers can communicate with other visitors by sharing comments. These contributions will help make the images easier to find online and add insight about NASA's history."
Internet Archive has already helped NASA organise its vast media collection, and since 2008 the public has been able to enjoy NASA Images, with its "hundreds of thousands of images and thousands of hours of video, HD video and audio content available free to the public for download".
Debbie Rivera, head honcho at NASA Images, said: "NASA's long-standing partnership with Internet Archive and this new one with Yahoo!'s Flickr provides an opportunity for the public to participate in the process of discovery.
"In addition, the public can help the agency capture historical knowledge about missions and programs through this new resource and make it available for future generations." ®